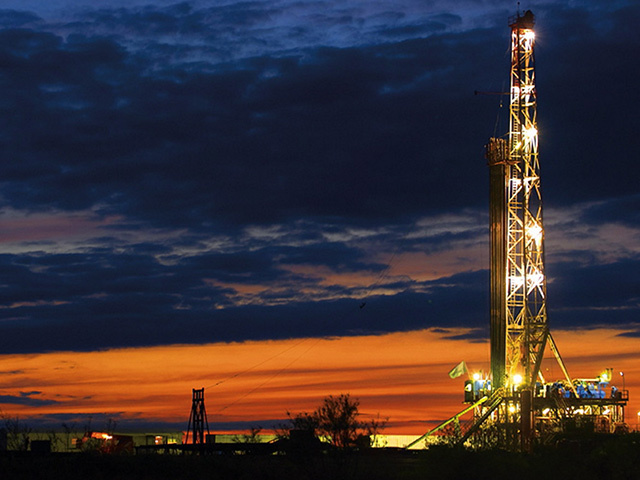 A shale company's bid to explore for oil and gas in a national park should be turned down, planning officials have recommended.
Celtique Energie has put in a planning application for a site near Fernhurst, West Sussex, in the South Downs National Park, to drill a temporary vertical well to test for oil and gas and potentially drill a horizontal well extending out from it.
South Downs National Park Authority (SDNPA) officers have recommended that the planning application – which does not seek permission for "fracking" – should be refused when the national park's planning committee meets next week.
A report by planning officials said that "the applicant has failed to demonstrate exceptional circumstances exist for such exploration and appraisal to take place within the protected landscape and that it is in the public interest to do so".
Celtique said its application was robust and hoped the planning committee would share their view when it met.
But environmental campaigners Greenpeace urged the committee to heed their experts' advice and put a stop to the plans to drill in a national park.
Trevor Beattie, chief executive for the SDNPA said: "Any proposal for major development in a National Park must demonstrate that exceptional circumstances exist for the development to go ahead and that it is in the public interest for the development to occur.
"Key assessments are whether there is a proven need for this development in this location or whether oil/ gas exploration could take place elsewhere. The report speaks for itself.
"It is for the members of the SDNPA planning committee to consider the report, evidence, the relevant policies and material considerations and make a decision on this important application."
In a statement Celtique said: "As part of our application we have submitted a comprehensive environmental statement that assesses the potential environmental impacts associated with Celtique's operations, including landscape, transport and noise, and describes in detail the steps we would take to mitigate them.
"We are confident in the robustness of our application and hope that the planning committee of the South Downs National Park Authority shares this view when they meet to decide on the application next week."
The company added that it recognised the importance of the South Downs National Park, and said the exploration well was a temporary structure which would have modest impact on the local area for a short time.
But it would disclose whether oil or gas reserves existed in that location that could contribute to the UK's energy mix.
However Greenpeace UK energy campaigner Vicky Wyatt said: "Fracking is a serious threat to both our local environment and the global climate, and as such shouldn't be allowed anywhere in Britain.
"But the idea of turning a much-loved national park into a testing ground for our inexperienced fracking industry is the height of madness.
"The park authority planners have applied basic common sense and advised against this project. The planning committee should stick to their experts' advice and put a stop to Celtique's attempt to frack Sussex."
Celtique has faced opposition from residents near Fernhurst who launched a "legal blockade" to prevent the company from drilling under their land.
A bid by the energy company to explore for oil and gas near Wisborough Green, a conservation area in West Sussex, just outside the South Downs National Park, was turned down by the county council's planning committee in July.
The Government has committed to going "all out for shale", claiming development of the gas and oil resource is needed to improve energy security, boost jobs and the economy and bring down energy prices.
But opponents say fracking causes disruption and damaging development in the countryside, can cause minor earthquakes and the risk of water pollution, and that exploiting new oil and gas resources is not compatible with tackling climate change.
Recommended for you

Can oil ever be green? Norway turns to wind-powered drilling