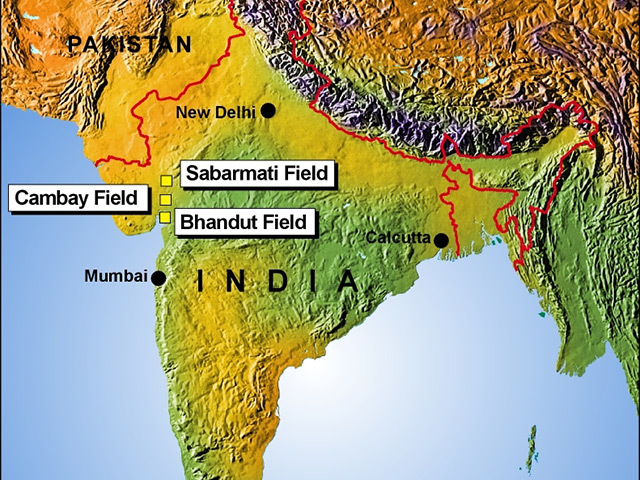 Australian explorer Oilex has announced significant progress at its Cambay Field in India.
The company said the hydrocarbon liquid to gas ratio (LGR) found during flowback at the Cambay Field was an estimated 250% higher than expected.
Flowback has yielded 100 bbls (oil barrels) of liquids per MMscfd (Million Standard Cubic Feet Per Day) of gas.
Managing director of Oilex, Ron Miller, said: "Oilex's first mover strategy compares favourably to other successful companies that have been early entrants into newly identified tight/unconventional gas and oil plays.
"Delivering Cambay-77H with its proof of concept objectives is now almost complete.
"Upon completion of these objectives, Oilex will continue to focus on commercialising the Cambay Field and generating sustainable cash flow and profits for shareholders."
Oilex is the operator of the Cambay Field with a 30% interest. Oilex NL Holdings India has a 15% share and Gujarat State Petroleum Corporation has a 55% share.
Cambay 77-H is on a "self-flow" with no artificial lift, which means a significant proportion of reservoir energy within the drainage area of the well has been used to recover large volumes of operation water.
In July the company received governmental approval for the sale of gas from its Cambay Field.
Recommended for you

Thailand's oil giant is going on a green spending spree