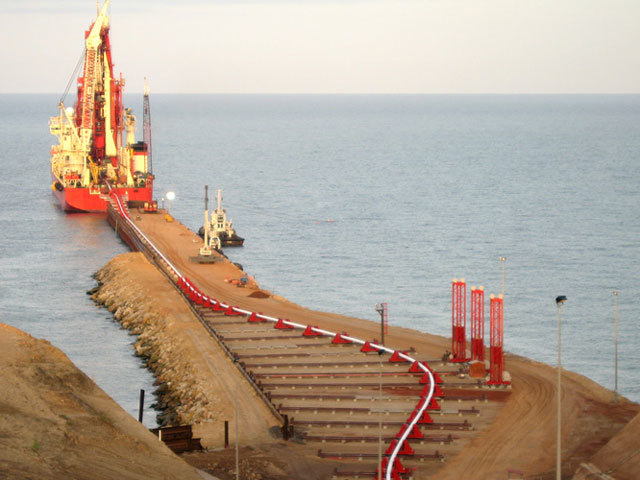 Branches of companies operating in Angola, Africa's second-largest crude oil producer, face a new tax on profits sent home to headquarters.
The new levy, approved in an Oct. 20 decree by President Jose Eduardo dos Santos, will charge 10 percent when it comes into effect Nov. 19, according to the government gazette. The tax will be cut for a limited time to 5 percent in some cases, it said.
Angola is updating tax laws in use since before Portugal ceded independence to the southwest African nation in 1974 to improve revenue, broaden collection and streamline procedures. The government faces a budget crunch this year after crude prices and production plunged.
While oil taxes contribute about 80 percent of government revenue, most large oil companies, such as Chevron Corp, BP Plc, Exxon Mobil Corp and ConnocoPhillips, operate through local incorporations and will avoid the profit remittance tax.
A corporate tax cut to 30 percent of profit from 35 percent coming into force next year will make Angolan companies more competitive, Gilberto Luther, deputy director of the government's tax reform project, known as PERT, said Oct. 27.
New legislation also enacted a tax amnesty Oct. 23 that cancels debts owed until the end of 2012. It covers industrial, personal income, stamp duty, which is usually charged on documents, investment income and urban property taxes.
The amnesty excludes customs debts, public companies subject to the special tax regimes of the petroleum and mining sectors, downstream businesses and social-security contributions, according to the law.
"International experiences show that tax amnesties are rarely successful," the Christian Michelsen Institute said in a report last month. "Credibility problems may arise concerning the ability and/or commitment of the state to enforce the tax laws."
Angola should raise taxes on the wealthy and chop the number of income brackets to simplify the system, the Bergen, Norway-based development research group wrote. The government must also address poor links between tax payment and public service provision, the institute said.
The new income-tax law increases the base exemption level to 35,000 kwanzas ($352) a month from 25,000 kwanzas and now taxes holiday pay, the so-called 13th month salary, which had been exempt.
Angola also increased its withholding tax to a blanket 6.5 percent from 3.5 percent or 5.25 percent depending on the type of service. Clients pay the withholding tax to the state on behalf of service providers, who can claim the amount against what they owe the government.