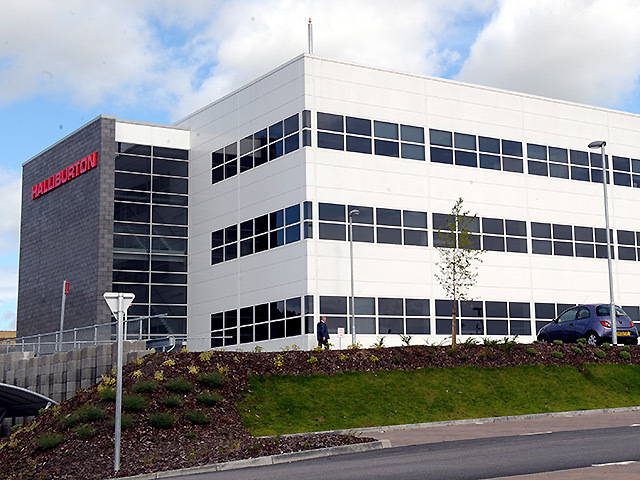 Halliburton Co. and Baker Hughes Inc. have resumed negotiations about a potential merger of the world's second-and third-largest oil-field service companies, a person familiar with the matter said.
The two companies restarted talks yesterday, after initial discussions fell apart late last week triggering a stalemate that lasted through Nov. 15, the person said. An announcement could come in the next few days, according to the person, who asked not to be identified as the details are private.
Baker Hughes confirmed the takeover talks on Nov. 13 after media reports of a potential deal. They collapsed a day later, and Baker Hughes released letters in which Chief Executive Officer Martin Craighead took Halliburton CEO Dave Lesar to task for refusing to raise his offer and pressuring the company to make a hasty decision by threatening a proxy fight.
Halliburton, which has a market value of $46.7 billion, would eliminate one of its chief rivals in the merger, expanding its business portfolio and market clout at a time when falling oil prices have plunged the industry into a downturn. The combination with Baker Hughes would create a company a little more than half the size of Schlumberger Ltd.
An agreement isn't yet finalized and the discussions could falter again, the person said. Spokesmen for the two companies didn't immediately respond to requests for comment outside normal business hours.
Any transaction is expected to draw federal antitrust scrutiny, especially where the two companies' businesses overlap most in North America. Negotiations over billions of dollars in assets that would need to be sold to satisfy the U.S. Justice Department proved another obstacle in the takeover, people with knowledge of the matter said earlier.
Recommended for you

CMA clears Baker Hughes acquisition in wake of Archer deal