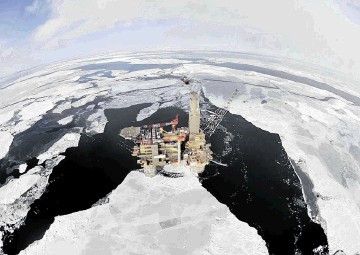 French oil giant Total is set to support a trio of initiatives which aim to tackle climate change.
The company said it is consolidating its efforts by supporting three schemes backed by the Global Compact, the World Bank and the Climate and Clean Air Coalition (CCAC).
Total backed the United Nation's Global Compact's call for companies "to factor" an internal carbon price into their investment decisions.
Patrick Pouyanné, chief executive officer of Total,said: "Total is fully aware of the role the oil and gas industry plays in climate change.
"Our support for these three global initiatives is a logical extension of the work we have undertaken for a number of years to reduce flaring, cut our greenhouse gas emissions and improve the energy efficiency of our facilities.
"These efforts have been supported by substantial investments to produce and market natural gas, the fossil fuel with the lowest impact on climate change, as well as in solar energy, through our affiliate SunPower, a leader in high-efficiency photovoltaic cells and panels.
"It follows on from our participation in creating the Oil & Gas Climate Initiative, a global industry partnership that we and five of our peers announced at the U.N. Climate Summit in New York on September 23, 2014.
"As an international energy stakeholder, we want to drive a global shift to a world that balances economic growth, improved personal well-being and climate change management. Our initiatives are directed towards this end."
Since 2008, Total has factored a long-term carbon price of €25 per ton into its investment decisions and backed the gradual introduction of policies that incorporate climate considerations into markets.
Recommended for you

Lhyfe and Centrica to develop renewable green hydrogen in Southern North Sea