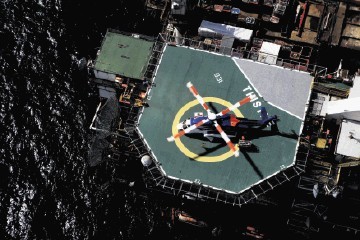 Eyebrows were raised after it emerged that the incoming chairman of the new oil and gas regulator would enjoy a £100,000 pay packet for a job that requires just 2.5 days a week work.
The Oil and Gas Authority (OGA), formed on the recommendation of the Wood Review, is on the hunt for a chairman or woman after it recruited former BG Group boss Andy Samuel as its new chief executive.
Mr Samuel, who takes up his new job on January 1, will be paid £250,000 per year.
In an advertisement from headhunters Saxton Bampfylde, the new chair's job will be "an important and influential role".
It added: "S/he will develop and lead the board and ensure it is engaged in debate on the key strategic issues and priorities facing the OGA, particularly during the initial stages of set-up and initial operation."
Jeremy Cresswell, editor of Energy Voice's sister publication, Energy, labelled the chairman's pay packet as "obscene" – particularly in an era of falling oil prices.
He said: "This too is obscene when compared to what is offered to chairs and board members of public bodies, or indeed colleges where one is expected to offer one's services for nowt."
The revelation comes after BG Group bowed to mounting pressure from investors this week by announcing that it was cutting the size of its new chief executive's remuneration package.
BG's incoming boss Helge Lund will get less than half the "golden hello" amount he thought he would when he joins the oil and gas firm in March – but he is still in line for £4.7million and an annual pay deal potentially worth up to £14million.
The former Statoil boss's initial pay package had angered policy makers and investors alike, with the Investment Management Association (IMA), ShareSoc, the Institute of Directors (IoD) and Legal and General all registering their protest.
Mr Cresswell said of high pay in the oil sector: "This kind of deal sends out all the wrong signals, even in good times."
A spokesman for the Department of Energy and Climate Change (Decc), which is running the recruitment process for the OGA, said: "In order to attract high calibre candidates with the skills and experience required for the role of Chair of the OGA, it is necessary to compete with industry for the best people and thus we need to offer an attractive remuneration package."