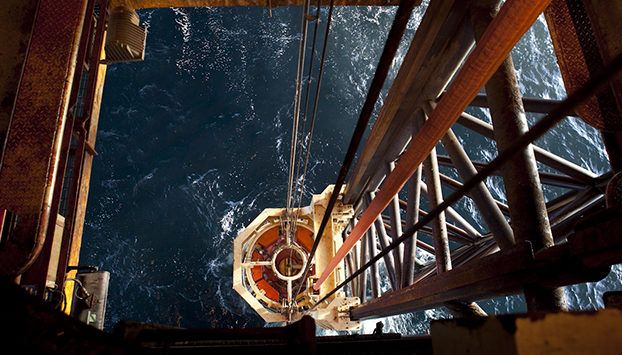 The UK's oil industry is "close to collapse" but the falling oil price could have a net benefit to the UK economy, according to experts.
Robin Allan, chairman of the independent explorers' association Brindex, said it is "almost impossible to make money" with the oil price below 60 US dollars (£38) a barrel and there will be no new investments.
But accountants PricewaterhouseCoopers (PwC) said the falling oil price "should be a net benefit to our economy as a whole, even if there is some losers in the UK oil and gas sector and in particular places like Aberdeen".
While the oil price has plummeted, gas prices remain "relatively favourable" and provide "great opportunities" for investment, North Sea-focused company Independent Oil and Gas Plc said as it announced it is increasing its gas resources off the east coast of England.
Mr Allan, who is also a director at Premier Oil, told the BBC: "It's almost impossible to make money at these oil prices.
"It's a huge crisis. This has happened before, and the industry adapts, but the adaptation is one of slashing people, slashing projects and reducing costs wherever possible, and that's painful for our staff, painful for companies and painful for the country.
"It's close to collapse. In terms of new investments – there will be none, everyone is retreating, people are being laid off at most companies this week and in the coming weeks.
"Budgets for 2015 are being cut by everyone."
PwC chief economist John Hawksworth said: "In essence, an oil price fall acts like a tax cut for the economy, but a particularly favourable one in the sense that the burden of lost revenue is primarily borne by the major oil producers such as the Opec member countries and Russia.
"Of course, the UK is still a significant oil producer, but we are now a net oil importer, so there should be a net benefit to our economy as a whole, even if there as some losers in the UK oil and gas sector (and in particular places like Aberdeen).
"As an illustration, in our shale oil report from February 2013, we estimated that a 50 US dollars (£32) fall in the oil price, if sustained, could lead to the level of UK GDP being around 3% higher in the long run."
UK consumers are already reaping the benefits with falling inflation pushing up spending power, providing a knock-on effect for suppliers of consumer goods, he said.
Meanwhile, the Department of Energy and Climate Change (DECC) has extended a licence in the southern North Sea by 12 months to allow Independent Oil and Gas Plc (IOG) to complete the acquisition of the Cronx gas well and begin drilling as soon as possible.
Mark Routh, chief executive and interim executive chairman of IOG, said: "The current environment provides great opportunities for IOG.
"This is the right time to increase the size of the commercial resources in our Southern North Sea Hub centred on the Blythe discovery and take advantage of the relatively favourable gas price environment and the falling rig rates, reducing development costs.
"We continue to pursue opportunities to acquire producing assets and to grow the portfolio by merger and acquisition activities."
Oil veteran Sir Ian Wood last week predicted job losses in the North Sea over the next 18 months as the company he founded, the Wood Group, announced a pay freeze and a cut in contractor rates.
ConocoPhillips is cutting 230 out of 1,650 jobs in the UK, Goldman Sachs predicted big oil firms would have to cut capital expenditure by 30% to restore their profitability and Schlumberger cut back its UK-based fleet of geological survey ships.
The British Airline Pilots Association (BALPA), which represents offshore helicopter pilots, expressed concern that tumbling oil prices are putting pressure on companies to cut costs in search of profits.
General secretary Jim McAuslan said: "We remain deeply concerned that safety will suffer when contract prices are squeezed.
"A recent report by PricewaterhouseCoopers suggested oil and gas companies should consider slashing costs by 40% in the next five years.
"We are concerned that this will drive unsafe practices in pursuit of the bottom line and we again ask for a full public inquiry on how commercial considerations affect the safety culture in this industry."
A Government spokesperson said: "The recent sharp reductions in oil prices are very challenging for companies active in the North Sea.
"We have seen very little evidence of new projects being cancelled or deferred in reaction to lower oil prices.  Meanwhile, Government continues to work hard with industry leaders to address the challenges the industry faces and to maintain Britain's energy security by maximising the economic recovery of our domestic oil and gas resources, offshore and onshore.
Recommended for you
X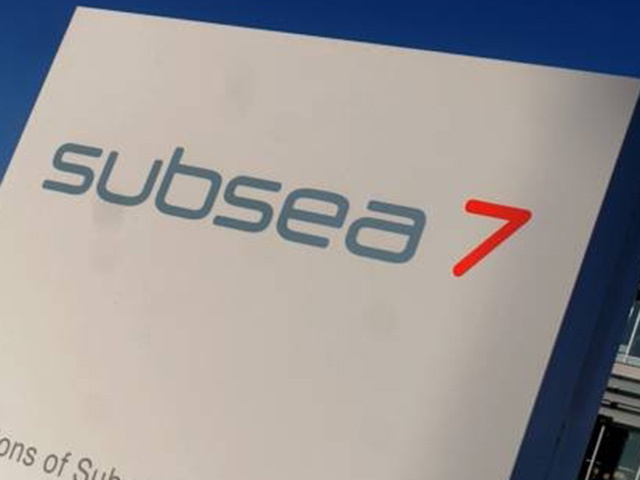 Subsea 7 makes switch to two global units