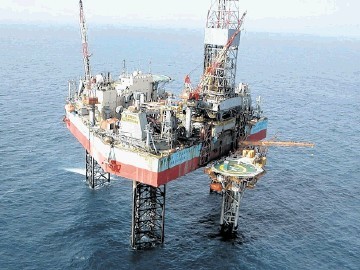 Lundin Petroleum has hit oil at the Brynhild field in the North Sea.
The company has estimated reserves of 23.1million barrels in the region.
Production began on Christmas Day in the Norwegian sector of the North Sea and is a subsea tie-back to the Pierce field.
It is operated by a subsidiary of Shell UK, Enterprise Oil, and production is currently in excess of the forecast gross plateau rate of 12,000 bopd.
The company said drilling of the third development well is ongoing and the fourth and final development well will be completed in 2015.
The production facility for the Pierce and Brynhild fields is the Haewene Brim FPSO which is owned and operated by Bluewater.
The Brynhild field is the first of Lundin Petroleum's four development projects which are scheduled to come on stream over the next four quarters and which, by the end of 2015, are forecast to increase Lundin Petroleum's production level to more than 75,000 bopd.
Lundin Norway AS is the operator of PL148 and has a 90% share interest in the field.
The partner is Talisman Energy Norge with a 10% interest.