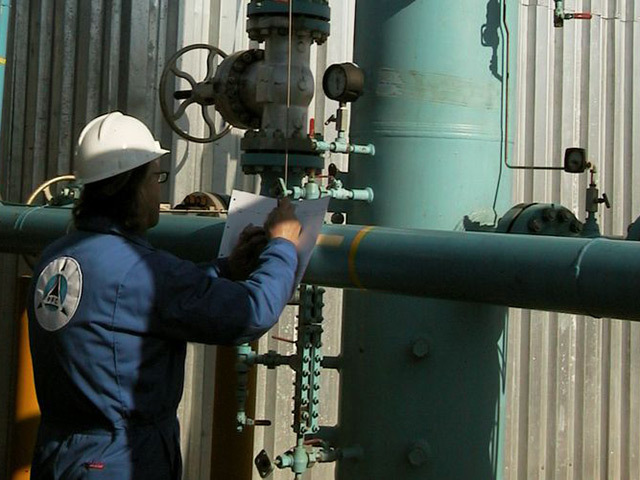 JKX Oil and Gas has reported successful test results from its Elizavetovskoye field in Ukraine.
Well E-303 was drilled to a total depth of 4,406metres and initially completed in the G7-12 sandstone reservoirs only.
Following additional perforations in the shallower A2 carbonate reservoir and acid treatment, co-mingled production with the G7-12 sandstone reservoirs was 5.21 MMcfd of gas and 18 bpd of condensate through a 48/64-inch choke with a flowing wellhead pressure of 505 psi.
The company said production from the deeper reservoirs, whilst steady, is "not economic" in current conditions.
JKX Chief Executive, Dr Paul Davies, said: "We are pleased that we have been able to co-mingle production from the sandstone and carbonate reservoirs to create an overall cash generative well result."
The company previously announced its decision to suspend its planned 2015 capital investment in Ukraine because of the combination of current restrictions on selling its gas to industrial clients and the substantially increased rates of gas production tax.