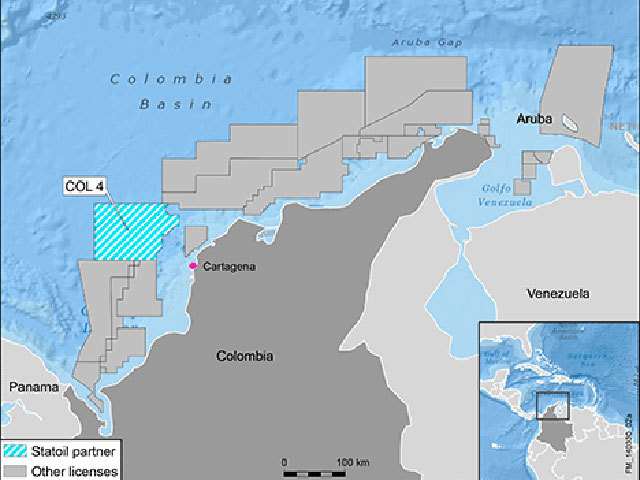 Petroamerica Oil has completed a stabilized test rate of 760 barrels of oil per day at its Langur-1X exploration well in the Llanos Basin of Colombia.
The company said the LLA19 block was cased to evaluate 14.5feet of Gacheta Coil pay.
Two intervals were perforated and the well was tested for 15 days under flow-assistance by coiled tubing and nitrogen.
Ralph Gillcrist, chief executive, said: "The Langur-1X oil discovery is very encouraging as it opens up a new play fairway in this part of the Llanos Basin for trapping light oil in low-side fault closures in the prolific Gacheta C reservoir.
"Our expectation is that future oil produced from the Langur-1X discovery has the potential to deliver some of our highest netbacks and will be in high demand as a diluent in this part of the Llanos Basin".
The well has now been equipped with an electric semisubmersible pump and is expected to produce rates in excess of 1,000 barrels of oil per day during an extended production test.
Operator Pacific Stratus Energy Colombia Corp, which has a 50% working interest and Petroamerica are currently assessing potential follow-up drilling locations to the Langur-1X discovery well.
The Company holds a 50% WI in the LLA19 Block.
Recommended for you

Hess' latest pact with Petronas lays foundation for potential Malaysia exit