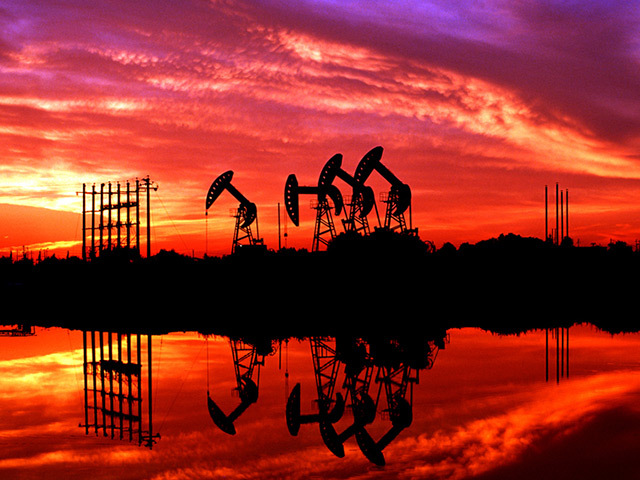 Wood Mackenzie said it expects gas demand will recover in one to two years as the key drivers of slower growth are mainly cyclical but power, coal and diesel demand will see their outlook change notably over the long-term due to major structural changes in the economy and policy.
Global energy sector will need to identify which changes are structural or cyclical in to determine future demand patterns and opportunities.
China's GDP grew by 7.4% in 2014 compared to 7.7% in 2013.
Meanwhile, compared to 2013 power demand growth fell by almost half and gas demand growth fell by more than 8%.
Coal demand barely grew and diesel demand actually contracted for the first time in more than a decade.
Cynthia Lim, Principal Asia Economist for Wood Mackenzie said: "7.4% is still a large year-on-year GDP increase for any economy so this fall in commodity demand is counter-intuitive and we have only seen the tip of the iceberg.
"The Chinese government is moving away from the post-2008 investment binge and gradually moving towards a more moderate but sustainable consumption-led economic growth.
"There are two aspects of rebalancing: one, away from investment towards consumption, particularly in the developed coastal region; and two, a shift in economic gravity away from the coast and towards the inland region.
"Both trends will have significant implications on commodity demand shifts. An important indicator for the energy industry to watch will be the weakness of industry versus the strength of the consumer in China."
The research company expects Industrial recovery and related investment will remain subdued in 2015-2016 but should see robust growth through the medium-term supported by urbanisation.
Key sectors such as coal and steel are weighed down by overcapacity, tighter environmental regulations and the property market slowdown.
While the government has relaxed both house purchase restrictions and credit conditions through 2014, recovery in real estate will be slow as inventory levels remain high and potential buyers stay on the side line due to market uncertainty.
Wood Mackenzie has analysed which sectors will be most affected in the near-term (one to two years), medium term (two to seven years) and long-term (over eight years):
Power- Sustained change due to economic rebalancing
The short-term weakness in the industrial sector will continue to subdue power demand growth, especially as high inventory levels are reduced. Mr Gavin Thompson, Principal Analyst for APAC Gas & Power research says, "Industrial output will eventually recover from overcapacity and weak demand but China's rebalancing away from industry to the service sector will have a longer-term structural impact. In tandem with the geographic rebalancing of China's economy, regional power patterns will also change with higher demand growth concentrated in the western provinces where industrialisation processes are focused, compared to coastal markets." Wood Mackenzie forecasts that power demand year-on-year in the western regions will rise at around twice the pace of coastal markets through the medium term of 2-7 years, with significant implications for capacity and fuel choices.
Coal- Remains king but impacted by structural lower power demand growth
The pace of annual coal demand growth slowed to 4-5% in 2012 and 2013 from (what the previous year), particularly in coastal markets with near-zero growth in demand for power generation. However, Mr Thompson asserts, "Coal remains king in China but growth has been severely reduced, due to industrial weakness as well as cyclical weather patterns that saw higher rainfall boost hydro output. Through the short-term, coal-fired generation will likely be muted by lower power demand, environmental policies and a rise in non-coal generation including hydro. Longer-term , coal demand pace and patterns will be impacted by structural changes, with demand rising fastest from inland provinces and the acceleration of ultra high voltage (UHV) transmission lines to export power to the coast.
Gas- demand growth will rebound but cyclical low oil prices and weather will cause near-term pain
Over the past decade gas demand in China increased by 16% a year on average between 2004-2013. Last year however, gas demand growth slowed notably from over 13% in 2013 to around 8% in 2014.
This was influenced more by cyclical factors. In addition to slowing GDP growth, evolving environmental policies, higher hydro output, mild winter weather in northern China and high domestic gas prices relative to oil were key factors that saw gas demand growth fall sharply. In 2015, the government's decision on domestic gas price reform will be a key influence on demand. While we expect domestic demand growth over the next few years to return to historic levels, a swift return to double-digit growth may not be achievable without lower city gate gas prices.
Oil products- weaker diesel demand outlook to stay
2014 was the fourth straight year of a decoupling relationship between China's GDP and oil demand growth as the effects of the 2009 stimulus began to fade. However, growth in oil demand has varied by oil product since then given each product's distinct drivers: Diesel demand is estimated to have contracted 0.7% in 2014 as commercial transportation demand reduced. Mr Thompson explains, "We believe we are now witnessing a structural change in China's diesel demand as the economy rebalances away from heavy industry. In contrast, gasoline demand, which reflects personal car ownership, maintained a robust growth of 8% in 2014. Healthy growth momentum for gasoline demand will likely be sustained as the economy shifts further towards consumption."
For more oil and gas news click here.
Recommended for you

European gas slumps as China readies to flood market with LNG