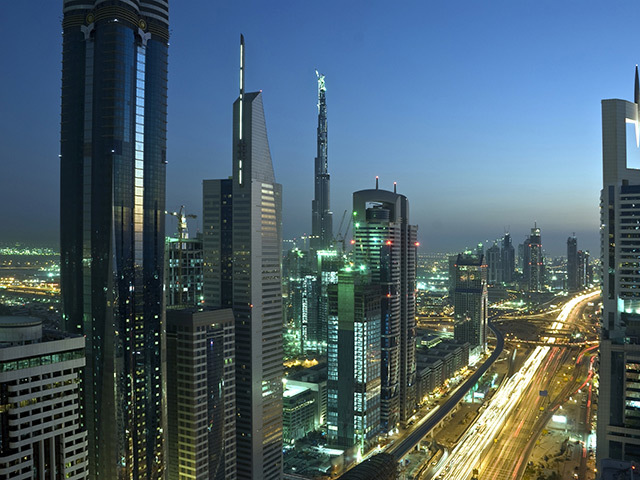 Dubai stocks advanced the most in six weeks after oil rallied on signs a price slump will curb output.
Saudi Arabia's benchmark index rose after King Salman ordered bonuses of two months' salary to be paid to government workers.
The DFM General Index added 4.5%, the most since December 21, to close at 3,840.22. Abu Dhabi's ADX General Index climbed 2.2%, its first increase in five days, and Qatar's QE Index gained 1.4%, the strongest close since January 8.
Saudi Arabia's Tadawul All Share Index advanced 3%.
Brent crude, the benchmark for more than half the world's oil, surged the most in almost six years on January 30 after Baker Hughes Inc. reported that the US rig count fell to a three-year low.
The Organization of Petroleum Exporting Countries, of which four of six Gulf Cooperation Council states are members, has maintained output amid the lowest prices since 2009, challenging the growth in US production.
"Oil-price volatility is still the main driver in the regional markets," Wadah Al Taha, chief investment officer of Dubai-based Al Zarooni Group, said.
"It's a combination of a substantial jump in crude prices last week and some good numbers we're seeing by United Arab Emirates companies."
Dubai Investments PJSC soared 14%, the biggest increase since December 21, after reporting a more than 60% jump in full-year profit.
The investment company's board proposed a 12% cash dividend and 6% bonus shares.
Emaar Properties PJSC, developer of Dubai's Burj Khalifa, the world's tallest tower, advanced 6.6%
Crude, which fell into a bear market last year, surged 7.9% to $52.99 a barrel on January 30. It had the best weekly performance since February 2011, according to data compiled.
Shares in Saudi Arabia, the world's biggest oil exporter, climbed the most in six weeks after King Salman announced bonuses for civil servants worth billions of dollars, a week after succeeding to the throne.
The monarch also replaced key security and economic officials and made changes to some government bodies and allocated additional grants for the Ministry of Social Affairs and other agencies.
"It's a reaction to the royal decree that came out last week," Mohammed Al-Suwayed, a Riyadh-based financial analyst and partner at market-analytics company SPT Investors LLC, said.
Investors have also "reacted positively" to the appointment of Mohammed Al-Jadaan as head of the Capital Markets Authority, Al-Suwayed said.
Saudi Basic Industries Corp., the petrochemicals maker with the second-biggest weighting on the index, rose 7.5 percent to the strongest level in almost two months. Al Rajhi Bank, the world's largest Islamic lender, jumped 4.1%.
Kuwait's SE Price Index added 1% and Oman's MSM 30 Index climbed 0.2%, while Bahrain's BB All Share Index slid 0.5%. Egypt's EGX 30 Index dropped 0.6%.
Israel's TA-25 Index lost 0.1%. Real-estate companies advanced, with Melisron Ltd. and Azrieli Group both closing at the strongest levels on record.
"The low bond yields are pushing investors toward quality commercial real-estate shares which pay out dividends and are benefiting from lower financing costs due to the low interest rates," Shai Azar, an analyst at IBI-Israel Brokerage & Investments Ltd. in Tel Aviv, said.
The Bank of Israel left its benchmark rate at a record low on January 26 as the economy recovered from a war-related drop and inflation stayed below the government's target range.
The yield on the government's bond due 2024 dropped one basis point to 1.66%.
Iraq's benchmark ISX General Index dropped 1.7% to a record. The gauge has declined for 16 days, losing 34% in the period.
For more oil and gas news stories click here.
Recommended for you

Al Jaber denies using COP28 Presidency to make oil and gas deals