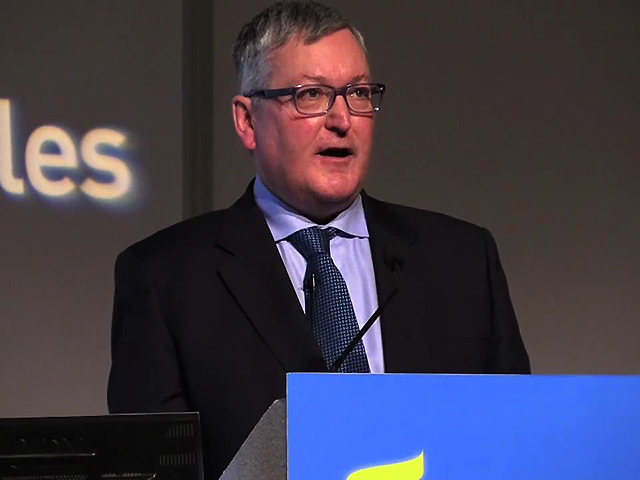 Energy Minister Fergus Ewing has admitted he is worried that North Sea oil fields could be decommissioned prematurely.
He told MSPs at Holyrood yesterday that the UK Government needed to bring forward substantial tax reduction measures in the budget next month to persuade companies not to pull out of the UK continental shelf too early.
Mr Ewing spoke out as Scottish Labour leader Jim Murphy last night claimed there was potential to create thousands of new jobs in the north-east through decommissioning oil fields.
The Inverness and Nairn SNP MSP said: "To maximise economic recovery from oil and gas fields, it is necessary that the UK Government acts to re-instil investor confidence.
"It is also necessary to avoid the premature decommissioning of installations that serve fields that still have a viable life of further oil and gas production.
"To avoid such premature decommissioning, it is essential that the UK Government delivers in its March budget a package comprising substantial tax reduction measures."
North-east Labour MSP Jenny Marra, whose question inspired the minister's remarks, claimed "nobody is suggesting the premature decommissioning of any facilities".
But the minister said she was "sadly mistaken" if she believed there was no risk to cutting the life-span of installations of which there are more than 400 in the North Sea.
Mr Ewing said industry body Oil and Gas UK had raised concerns with the UK Government.
Aberdeen Central SNP MSP Kevin Stewart said he hoped ministers in London would follow Norway's example and introduce an exploration tax credit to boost the oil and gas industry and protect jobs.
Labour finance spokeswoman Jackie Baillie highlighted that Scotland's geographical share of North Sea oil and gas revenue fell from £1.192billion to £536 million – a drop of 55% – between the third quarter of 2013 and the third quarter of 2014.
She said SNP ministers based the economic case for independence on an oil price of $113 a barrel but the value had fallen below $50 in recent weeks, leading to thousands of job losses in the north-east.
Ms Baillie said: "Both the SNP and Tory governments must take action now to attract greater investment in the North Sea and support those whose jobs are on the line."