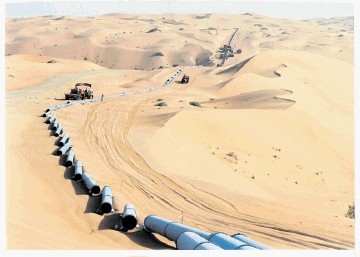 Global crude consumption is strengthening, and prices will stiffen as demand matches supply, a senior adviser to Saudi Arabia's oil minister said.
Prices have stopped falling at about $60 a barrel as expanding demand helps contain the global glut, Ibrahim Al-Muhanna said at a conference in Doha, Qatar. It's too early to say if the Organization of Petroleum Exporting Countries, which kept output unchanged in November, will alter policy when it gathers again on June 5, he said.
"I am confident that demand is and will be stronger," said Al-Muhanna, adviser to Saudi Oil Minister Ali Al-Naimi. "Supply will remain healthy, and the price will firm up."
OPEC's refusal to cut production amid the surge in U.S. shale output fed a surplus that contributed to a drop of almost half in prices last year. Cheaper crude benefits energy importers and is easing inflation expectations worldwide, even as it leaves Persian Gulf producers such as Saudi Arabia with less revenue to disburse among fast-growing populations.
China, India and Vietnam are taking advantage of lower prices to boost strategic reserves and refinery stockpiles, according to the International Energy Agency.
Crude dropped 61% from June to January after OPEC signaled it would leave shale producers and other suppliers to bear the brunt of the glut. OPEC pumps about 40 percent of the world's oil, and Saudi Arabia is its biggest producer.
Brent crude, a benchmark for more than half of the world's oil, fell 46 cents to $54.21 a barrel on the London-based ICE Futures Europe exchange at 8:05 a.m. local time. US crude inventories may start to stretch the country's storage capacity, the IEA said in a report on Friday. Prices haven't hit bottom yet as U.S. supply will continue rising, former Federal Reserve Chairman Alan Greenspan said.
"Europe may be an exception, but the overall global picture remains positive," Al-Muhanna said. "Day after day, thousands of people enter the middle class and will further increase demand for energy."
Oil gained 8 percent in London in the past two months as U.S. drillers idled rigs in response to the biggest plunge in prices since 2008. Low oil prices hurt all producers, including his country and Russia, Al-Muhanna said. "Saudi Arabia has never been in a price war with anybody."
Oil markets should be in balance by the third quarter, when demand may even exceed supply, Paul Horsnell, the global head of commodities research at Standard Chartered Plc, said at the Doha conference. U.S. shale production can't increase at current prices, and Horsnell sees reason to be optimistic about supply, he said.
Growth in US output, currently rising by 1.2 million barrels day, will slow by the end of this year to 500,000-700,000 barrels a day, Ed Morse, Citigroup Inc.'s head of commodities research, said at the conference. The slower rate of increase in U.S. production could last for a decade, Morse said.
Recommended for you
X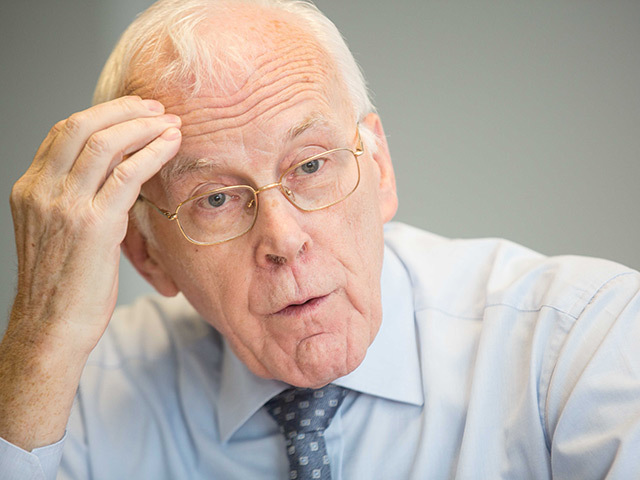 Sir Ian Wood: Budget is a 'watershed' moment for oil sector