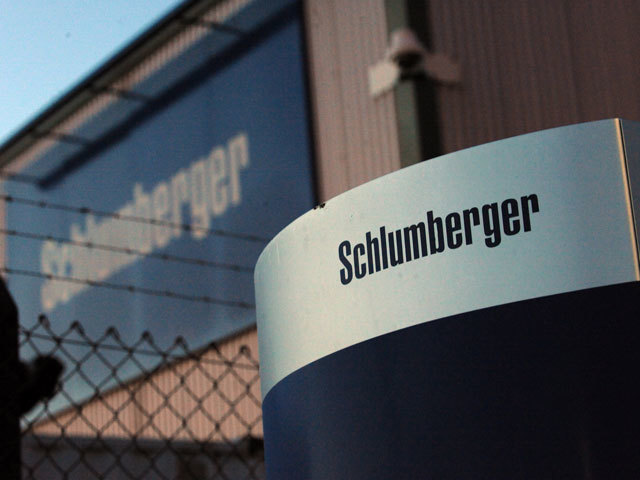 Schlumberger Ltd., the world's largest oilfield services provider, will eliminate an additional 11,000 positions in a sign the industry will undergo another round of job cuts as a result of tumbling crude prices.
The latest announced reductions bring the company's total to 20,000, making its workforce about 15 percent smaller than it was during the third quarter of 2014.
Schlumberger had announced plans in January to eliminate 9,000 positions, in what was then the single largest cut in the industry.
Energy producers who rely on service providers are estimated to cut spending $114 billion this year, according to Cowen & Co. Worldwide, the industry had announced about 100,000 job cuts after Brent crude prices fell by half from a June high.
While Schlumberger and its competitors were the first to bear the brunt of cutbacks after the drop in oil prices, explorers and producers could begin making deeper job cuts, said Rob Desai, an analyst at Edward Jones in St. Louis.
"There will be another wave after this," James Wicklund, an analyst at Credit Suisse Group AG in Dallas, said in a phone interview. "You can't cut all the people you need to cut the first time."
Schlumberger provides services including drilling wells, hydraulic fracturing and mapping underground oil pockets for energy producers.
Its two largest competitors, Halliburton Co. and Baker Hughes Inc., agreed to merge last year in a $34.6 billion deal. They are scheduled to report earnings next week.
"Generally we were expecting more layoffs," Desai said. "I thought they would've gotten the big number out first," he said of Schlumberger's cut.
"This is more than I expected."
The abrupt drop in North American drilling required more action, Paal Kibsgaard, chief executive officer of Houston- and Paris-based Schlumberger said in an earnings statement Thursday. The company announced its lowest first-quarter profit in four years.
"We believe that a recovery in US land drilling activity will be pushed out in time, as the inventory of uncompleted wells builds and as the re-fracturing market expands," Kibsgaard said.
"We also anticipate that a recovery in activity will fall well short of reaching previous levels, hence extending the period of pricing weakness."
The company announced earlier Thursday it would pay another 50 cent quarterly dividend. Schlumberger will cut capital spending this year to $2.5 billion, down from its previous forecast of $3 billion.
The Schlumberger announcement comes as oil prices have recovered a bit from a low of $46.59 a barrel in January. They closed at $63.70 on Thursday, one day after analysts from Morgan Stanley issued a note calling a bottom on the services sector.
"We believe the 37 percent cut in capex and 15 percent headcount cut is clearly a strong indicator of the expectation of still highly challenging market in 2016," Angie Sedita, an analyst for UBS AG, wrote in a note to clients titled "Batten down the hatches."
Recommended for you

NorthStone: Spending surge predicted for oil and gas