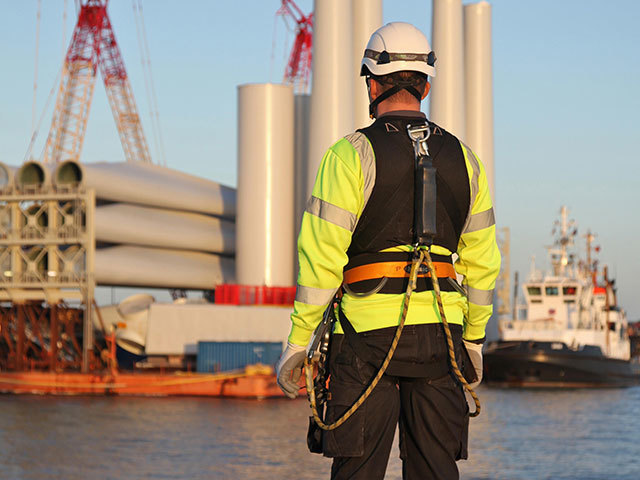 Energy service firm 3Sun has acquired a rope access firm in Great Yarmouth for an undisclosed sum.
The target, AID Industrial, employs seven people and offers a range of personal protection equipment (PPE) as well as safety courses in rope access, work at height and global wind organisation.
3Sun, which has a base in Aberdeenshire as well as in Denmark and Norway, said the deal would allow it to keep control on costs.
Graham Hacon, the firm's founder and chief executive, said: "This is a significant acquisition for 3Sun Group and is aligned to our ambitious growth strategy for the next five years. AID Industrial holds the same family values as 3Sun Group, offering customers safe, reliable, and cost effective delivery of its projects and services.
"Rope access and working at height are key competencies required of our technicians. Bringing this training expertise in house to our 3Sun Academy allows us tighter control over costs, which ultimately benefits our clients."
Founded by husband and wife team Tjebbe and Beth Roestenburgh in 1998, AID has been a regular supplier to 3Sun.
Mr Roestenburg said: "We have worked with 3Sun for a number of years, training its technicians using our specialist expertise in this field.
"With the group's backing, we can enhance our training provision and are already considering improvements to our tower climbing facility to replicate servicing offshore equipment at height."
3Sun, which was formed in 2007, says it now has 300 employees after expanding into Denmark.
Last year the Business Growth Fund (BGF) pumped £10million into the firm to back its growth in Great Yarmouth.
BGF is a £2.5billion fund backed by five UK high street banks. It was set up in 2011 to support small and medium sized firms that were struggling to raise loans and investment capital in the wake of the banking crisis.
In 2013 it acquired Aberdeenshire-based RRC Controls, a manufacturer of subsea control systems, for a six-figure sum.