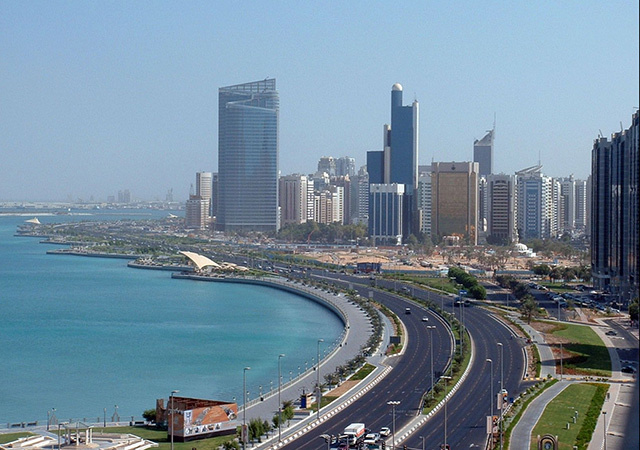 Abu Dhabi, with 6 percent of global crude reserves, selected GS Energy Corp. of South Korea to join Japan's Inpex Corp. as the second Asian partner in the Persian Gulf emirate's biggest onshore oil concession.
GS Energy secured a 3 percent stake for 40 years in the venture, it said in a statement.
Another South Korean company, Korea National Oil Corp., said it will provide technical support to GS Energy in the project. State-owned Abu Dhabi National Oil Co confirmed the award Wednesday. Inpex won a 5 percent stake in the venture last month.
Abu Dhabi is seeking new partners to replace some of the Western companies that pumped oil in the emirate for 75 years until their last production agreement expired in 2014. Adnoc picked Total SA of France for a 10 percent stake in the concession in January.
By also selecting Inpex and now GS Energy, Abu Dhabi is for the first time opening its biggest onshore producing fields to investment from companies in Asia, the biggest market for the emirate's crude.
"Asian oil companies have been trying to increase security of supply by buying into production overseas," Victor Shum, vice president at IHS Inc.'s Asian energy consulting business, said by phone from Singapore. "Middle East producers want to increase demand security, so this meets the needs of both."
Abu Dhabi, the largest emirate in the United Arab Emirates, has pumped crude oil from its onshore fields under agreements with Total, BP Plc, Exxon Mobil Corp., Royal Dutch Shell Plc and Portugal's Partex Oil & Gas — or their predecessors — since January 1939. Adnoc joined the group in the 1970s, forming the partnership that extracted Murban crude, the U.A.E.'s main blend, until the concession agreement expired in January 2014.
Total is so far the only legacy partner to have retained a share in the onshore areas. Exxon Chief Executive Rex Tillerson said in March that his company decided against bidding because the fields are "low margin." Shell submitted a revised bid for a 10 percent stake, two people with knowledge of the matter said in February. BP has declined to comment on the bidding process.
Some bids from international oil companies didn't meet Adnoc's conditions, the state producer said in an April 20 statement citing comments by Director General Abdulla Nasser Al Suwaidi. He didn't identify any of the companies.
GS Energy agreed to pay Adnoc a signing bonus of $670 million, according to a regulatory filing in Seoul. State-run Korea National Oil has the right to buy as much as 30 percent of GS Energy's stake over the next five years, Joo Hyoung In, a KNOC spokesman based in Ulsan, South Korea, said.
The Korean companies will gain access to about 50,000 barrels of crude a day, GS Energy said. Their contract will be dated from January 2014, according to Adnoc.
"Bringing in Asian companies, who often have a somewhat lower cost base, puts pressure on the big Western majors and mid-size firms to provide maximum value and technology at the lowest possible cost," said Samuel Ciszuk, a supply researcher at the Swedish Energy Agency.
Abu Dhabi is raising production capacity amid a crude glut that contributed to a price collapse of almost 50 percent last year. The Organization of Petroleum Exporting Countries, of which the U.A.E. is the third-largest producer, plans to meet June 5 to assess the market after leaving its output ceiling unchanged in November.
Brent crude, a global benchmark, fell as much as 0.7 percent Thursday and was trading at $66.83 a barrel at 2:41 p.m. in London.
Adnoc is spending about $22 billion to increase capacity for onshore oil and gas production and exports, Omar Suwaina Al Suwaidi, the company's deputy director for strategy, said Nov. 11. Onshore crude-production capacity will reach 1.8 million barrels a day in 2017 compared with 1.6 million currently, Adnoc has said previously.
Abu Dhabi plans to boost its total production capacity, onshore and offshore, to 3.5 million barrels a day in 2017 from about 3 million now.
Recommended for you
X

Professor appointed director of Global Subsea University Alliance