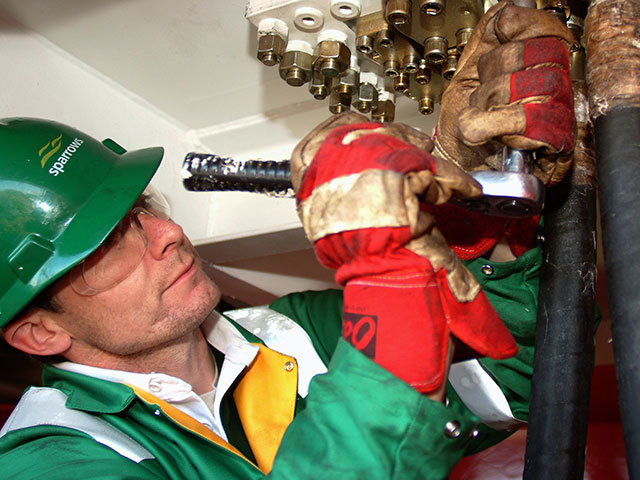 Almost 30 years have passed since Ewen Kerr walked out of Oldmachar Academy into the big wide world. He had wanted to work . . . something engineering-related; ideally training to become a draftsman. The North Sea seemed logical; after all it had been booming, only his timing was awful as the province had just been hit hard in the 1986 oil price crash.
"My father was head engineer at John M Henderson's here in Aberdeen," recalls Kerr. "So maybe it was a genetic thing. But with the North Sea in recession, I couldn't get a job. I ended up working in a bank for a year or two as it was all that was available.
"I had done my Highers and I could have gone to university but I wanted to work. I made that choice. Whether it was right, well, you can look back and wonder. But I've done OK.
"The career advice I got wasn't very good . . . and that was to go and work in a bank because I couldn't get a technical job. And to be honest, looking back, banking was a really good grounding. I even started doing my banking exams . . . economics, finance, that sort of thing; a good grounding for running a business.
"I hated it but it was a really good grounding. But eventually I got the opportunity of joining Sparrows as an apprentice in 1987."
At that stage there were probably around 400 working at the company. Kerr had joined the engineering team together with one other youngster. They were the company's first engineering design apprentices and did day-release, secured their ONCs and HNCs and getting qualified after four years, with heavy exposure to the offshore industry along the way.
"The great thing about the apprenticeship at Sparrows is that you were exposed to everything," says Kerr. "You were offshore on jobs too. First trip was to the Murchison field. We were jacking up a crane to change out the slew bearing and I was out to do the flatness check of the pedestal.
"If you're changing out a bearing you have to make absolutely sure that the pedestal is absolutely flat. So I was given early exposure to the offshore life without getting too involved in leadership."
There was also the comfort of knowing that, as an apprentice, Kerr was protected . . . locked into an extensive training programme with a company doing some really fundamental, safety critical work in the North Sea.
Reflecting back from his comfortable position as a Sparrows director today, Kerr also reckons that growth kicked in at the company around the time he joined and has been relentless ever since.
"From day one we have provided safety critical equipment support. Cranes . . . hoisting and lifting . . . that mechanical handling where, if something goes wrong, people can get seriously hurt. This is stuff that has to be done. Offshore, everything stops if the crane stops.
"So, operational safety and maintenance and integrity . . . if you get that right then you have the basis of a very good business model. Everything we've done (at Sparrows) has centred around improving operational safety and performance and the delivery of maintenance integrity to clients to the point where we have been able to take turnkey ownership.
"Even today, there are a lot of people out there who think Sparrows are just the crane guys, but the reality is that the 10-man engineering team that I joined is now 260 strong . . . all staff; no contractors. We've probably got one of the biggest engineering teams in Aberdeen. Yet some still see us as the crane guys; we're not, we're so much more. It was in the early 1990s that our business model turned into a managed contract style."
Kerr's first boss was John McSherry. In turn, his boss was Dave Cockburn who was then the engineering manager and who gave the Oldmachar former pupil his break. All these years later, it is Cockburn who works for Kerr.
"He was engineering director and I replaced him in that role. He's the guy that gave me the opportunity."
Apprenticeship completed, the young Kerr was shifted to the company's site machining division. It operated predominantly onshore . . . power stations and so-forth.
Kerr: "That wasn't performing as well as it should have been and he (Cockburn) gave me the opportunity to come back into the project engineering team and that was when things started working for me."
From 1995-97, he was the project engineer offshore that stripped down and rebuilt all of Sparrows' first generation friction clutch cranes, enhancing their safety performance in the process. Much of this work was in the Brent field, so a lot of time was spent offshore.
As contract support engineer, Kerr had the responsibility for the Brent lifting assets from 1997 to 2005, progressively taking more and more ownership as the contractual relationship between Sparrows and Shell evolved, eventually becoming pan European.
"I enjoyed my time on the Brents; a great bunch of guys and there was great camaraderie," says Kerr, observing that Sparrows still cares for the field's family of cranes. With decommissioning now well under way on three of the four installations, they are busier than ever.
"We've actually changed the maintenance strategy just recently to take account of the increased utilisation. On one of the Brents we've moved to an aviation style maintenance strategy, with all the critical spares to hand.
"This is important as we're always evolving the way in which we support client needs. One of the early things we did with the Shell contract was create a crane maintenance strategy to define what had to be done and when throughout the life of a crane . . . to ensure maintenance integrity, which leads on to operational safety.
"We're constantly evolving that.
"Ironically, as the cranes get busier with decommissioning, so too are they nearing the end of their design life."
It is clear that Kerr is immensely proud of the Sparrows-Shell relationship; likewise with BP as the firm has worked for both since the North Sea was in its infancy. However, his career has embraced a lot more than just the North Sea. This includes internationalising the business and running the Baricon acquisition of 2008 and later working as group global engineering director.
Sparrows is one of Aberdeen's internationalisation success stories; moving into the African and US theatres relatively early and putting key personnel in-country, mainly to build services opportunities organically, though acquisition has been a feature of the US adventure.
Kerr: "There is also a perception in the US that you need to be a crane manufacturer. I've a very simple belief. Crane manufacturers are very good at building cranes; you have to be disciplined to do that. But they're not very good at service support because that's more of an 'indisciplined' activity. We're quite indisciplined in a good way; which means we can deliver a very good service support; but we also manufacture cranes in the US, though that's a secondary activity. In the US we build 12-14 cranes a year.
"Within Sparrows itself, everyone supports everyone else. For the engineering function, the centre of excellence has always been Aberdeen. That's the same operationally too. I've generally been in operational engineering roles. As we move into other countries, they're always looking for support from us . . . short or longer term.
"A big chunk of what I'm currently doing is going into certain aspects of the geographical business and working to develop it . . . to continue the growth of the business. There are a lot of people in Aberdeen who have also had exposure to this side because it is important that the knowledge resident here is shared externally.
"That's why the engineering development system's been so important. Apprentices and graduates, when they join Sparrows, are straightaway into the engineering development system. Everybody has a professional development route . . . from technicians right the way through graduates and onwards so they can become incorporate, chartered whatever it is. And we've now got all disciplines in-house.
"When I started with Sparrows we had mechanical and electrical engineers. Today we also have hydraulic engineers, reliability engineers, automation & control. There's no discipline where we need to go outside to bring in.
"The big strength in the model that we've created is being able to do it all ourselves; not bringing in the weakness of an outsource. Everyone's staff." Apprentices and graduates are hugely important to the engineering division at Sparrows . . . roughly 80 out of a complement of 280 at any one time to keep an effective conveyor-belt of talent flowing and to compensate for poaching by other companies.
"We are where we are. If you look across the business, most people in senior roles have come through the apprenticeship/graduates system," says Kerr, admitting to having brushed off a number of approaches along the years."
So why stay?
"Because it's a really good company to work for," is the reply. "A high proportion of our people do stay. What you find in Sparrows is that there is a really strong emotional connection among the people who work here.
"It's a really tight team. Look at the guys offshore, some are over 70 years of age. The workforce is actually very loyal. The biggest challenge I think we've had as a business is growth. When you go from a company of say around 400 to 2,400, which we are now, a big issue is that you struggle to have the same personal relationships as before.
"There are people who look back at what they think were the good old days. I don't think that way. We're a better company now than we've ever been. But do I know the name of every guy who works for me? I don't but I'd like to. And I try to. We've always been very good at that."
And Kerr also tries to stay in touch with Oldmachar Academy. In fact, he makes an absolute point of it. But he's also self deprecating about his abilities on that front.
"The stuff I'm doing with Old Machar is enjoyable. I've also found it quite difficult.
"When you present in front of your colleagues or do conferences, to me it's straightforward. But doing it with kids; you're trying to be interesting; amusing and that's really hard.
"You listen to yourself and thinking that you're sounding like a right fool!"
Recommended for you
X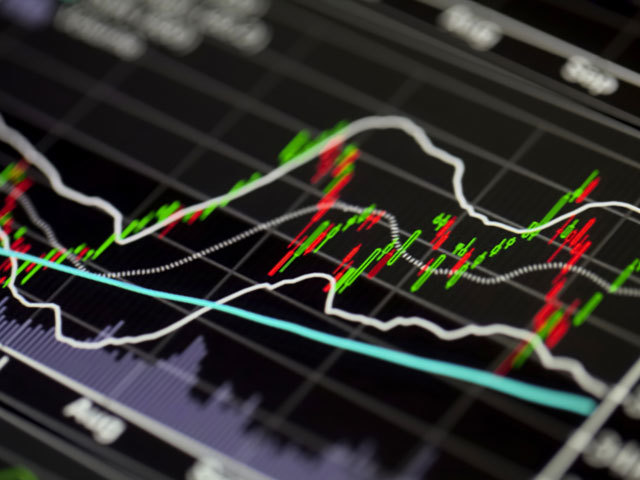 Harkand finishes first Caribbean job