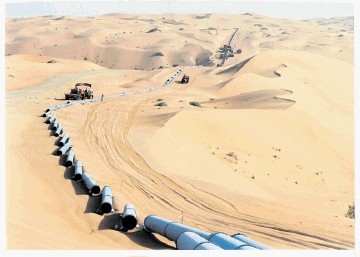 OPEC voiced confidence that excess supply in the oil market will ease as demand picks up and supply growth slows from producers outside the group, an indication its strategy of letting prices fall, reaffirmed at a meeting last week, is working.
In a monthly report on Wednesday, OPEC pointed to its expectations that supply from rival producers would decline in the second half of the year after rising in the first. World oil demand will grow faster than it did in 2014, OPEC said.
"The current oversupply in the market is likely to ease over the coming quarters," OPEC's in-house economists said in the report.
But the report also said production by members of the Organization of the Petroleum Exporting Countries in May rose by 24,000 barrels per day (bpd), due to increases in Iraq and Angola and record output in top exporter Saudi Arabia.
Last year, OPEC refused to cut its output despite a price collapse, seeking to recover market share by slowing higher-cost production in the United States and elsewhere that had been encouraged by OPEC's previous policy of keeping prices high at around $100 a barrel.
OPEC kept the policy unchanged at its meeting in Vienna on Friday.
Since its 2014 policy shift, key members have raised supply and according to secondary sources cited by the report, OPEC produced 30.98 million bpd in May – almost 1 million bpd more than its 30 million bpd target.
Saudi Arabia, the driving force behind's OPEC's refusal to cut output, told OPEC it raised output to 10.33 million bpd in May, the highest rate on record.
If OPEC keeps pumping at May's rate, the report indicates the surplus on world markets will shrink to 440,000 bpd in the second half of 2015, less than an average of 1.66 million bpd implied for the full year.
However, the full-year surplus is higher than the 1.52 million bpd implied by last month's report.
In a sign OPEC's strategy to slow rival supply is working, OPEC expects non-OPEC countries to boost supplies by 680,000 bpd this year – one-third of the growth recorded in 2014. The forecast was unchanged from last month.
"Low oil-price expectations" despite a small rise in the first quarter, are part of the reason for the reduced growth outlook, OPEC said.
OPEC also left forecasts for 2015 growth in world oil demand and the demand for OPEC crude unchanged.
Recommended for you
X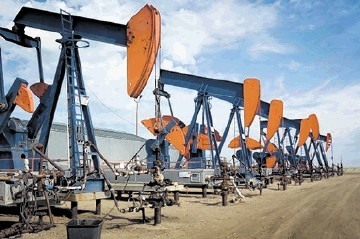 US should ditch 'outdated' oil export ban, Harvard says