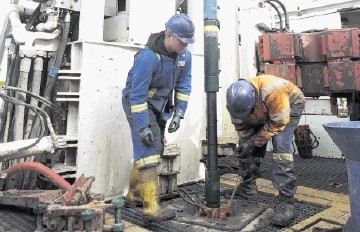 The leader of the Institution of Mechanical Engineers (IMechE) has said more needs to be done to bridge fracking relationships. 
Dr Jenifer Baxter, head of energy and environment at the institution, made the call after councillors in Lancashire recommended exploration at Cuadrilla, but held off on a final decision.
Lancashire County Council has previously published reports with recommendations on planning applications from shale company Cuadrilla to develop two new sites between Preston and Blackpool to explore for shale gas by drilling, fracking and testing the flow of gas.
It recommended that the application for a site at Preston New Road near Little Plumpton be passed, subject to a lengthy number of conditions being met, but planning officials recommended an application for a similar site at Roseacre Wood should be turned down because of an increase in traffic.
Dr Baxter however said that, if approved, the sites will be closely monitored by both the Environment Agency and the Health and Safety Executive to ensure environmental impact assessments are carried out and appropriate well depth and integrity is maintained.
She added: "The fact that thousands of objections have been lodged about the plans shows that there is a lot more work that needs to be done by engineering institutions, oil and gas companies and experts in the subject to convince the public that hydraulic fracturing (fracking) of rock for shale gas extraction is safe. If local authorities and communities are to make informed decisions on whether to allow fracking to take place in their locality they need to understand all the issues and have an opportunity to discuss them sensibly."
Cuadrilla welcomed the recommendation that the Preston New Road proposals should go ahead, but said they were "disappointed" that the planning officers had not recommended that the Roseacre Wood site should also be given the green light.
A spokesman said: "In January 2015, officers recommended refusal at Preston New Road only on grounds of night-time noise and we duly submitted additional information on mitigation measures, which was publicly consulted on, to further bring down noise levels well below limits set out in government guidance."
He said the planning officers were satisfied with all other aspects of the planning applications, in particular in regard to drilling and fracking, including issues of air quality, greenhouse gas emissions, water resources, landscape impacts, seismicity and subsidence.
For the application at Roseacre Wood, Cuadrilla supplied additional information regarding traffic routes after the planning officers recommended in January that the scheme be turned down over traffic impacts, he said.
"Whilst we remain confident that our original proposed route was adequate, the alternative route suggested also met with all necessary guidelines in our view.
"We are disappointed that officers do not support this in their negative recommendation today; however, we are pleased to note that, as with Preston New Road, they are satisfied with all other aspects of the Roseacre Wood planning applications."
We will await the councillors' decisions on both these applications at the end of June."
Ken Cronin, chief executive of industry body UK Onshore Oil and Gas (Ukoog), said: "It is good news that the Lancashire County Council planning officer is recommending that the planning application at Preston New Road is approved, reflecting the hard work Cuadrilla has done to address concerns that have been raised.
"We will look forward to the council's decision on that application, and the one at Roseacre Wood, in due course."