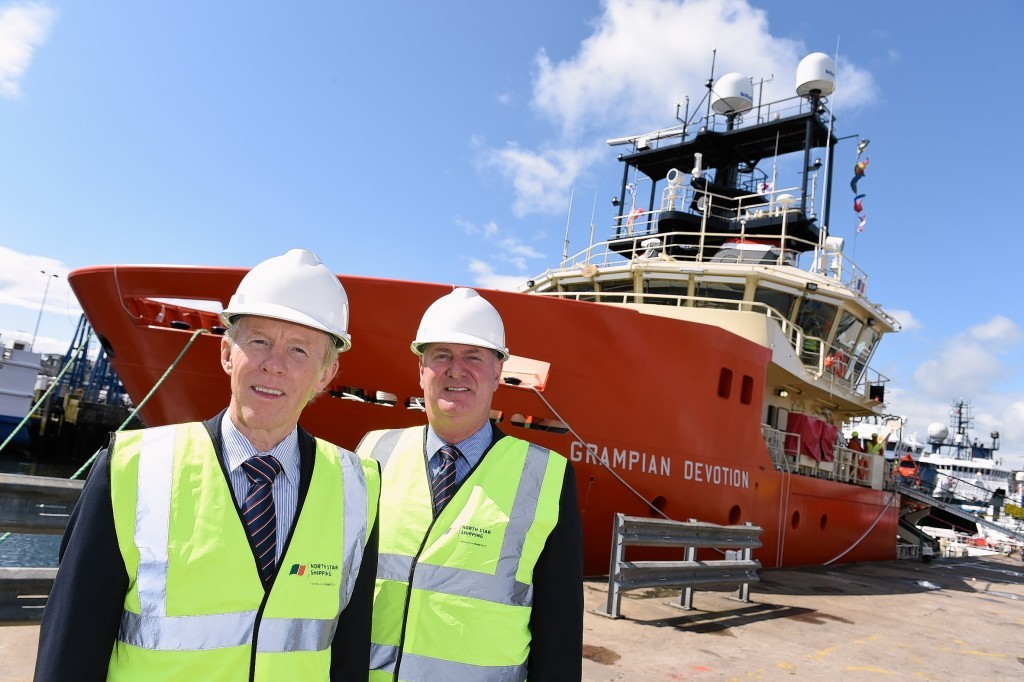 The head of Aberdeen-based Craig Group yesterday swatted away any suggestions the firm may be experiencing buyer's remorse after its shipping division added a new vessel to its fleet.
A number of North Sea oil and gas companies have been forced to the wall this year after their ambitious spending plans failed to reap rewards as orders tailed off amid the oil price slump.
But Craig Group's boss said its outlay on emergency response and recovery vessels would safeguard hundreds of jobs at the privately owned, family-run shipping and energy services company.
The Grampian Devotion, built at the Balenciaga Shipyard in northern Spain, is the eighth and final D-class vessel that Craig Group's North Star Shipping division has added to its fleet since 2011 as part of a £110million investment programme.
And Craig Group is on track to complete the programme over the next year, with the launch of two F-class vessels – the Grampian Fortress and Grampian Freedom.
The investment programme got under way four years ago when the Brent crude price was above $100 a barrel.
Craig Group chairman and managing director Douglas Craig is bullish about the future, even though $60 is the new norm.
He said the Grampian Devotion had directly created work for a crew of 24 people, while also helping to protect the jobs of the company's 1,000 mariners.
Mr Craig added: "There's always a need to build new vessels to safeguard the next generation. It's a case of succession management. As the Grampian Devotion takes its place it will keep replacing older tonnage.
"No matter what the price of oil, we would still look to maintain our service."
"Business is good but challenging and we're doing our best to maintain cost-effective solutions for safety offshore. This investment underlines that."
The expenditure allows Craig Group to continue to train nearly 100 cadets to further support the UK marine industry, he said.
Craig Group has spent a total of £350million on 26 new vessels for North Star Shipping, including the 165ft-long Grampian Devotion, since 2003.
The fleet, which now stands at 38 vessels, includes a mix of platform supply, tanker assist, remotely-operated vehicle support and emergency response and rescue ships.
North Star Shipping managing director Callum Bruce said: "The delivery of the Grampian Devotion marks a key milestone in our investment programme.
"It completes our D-class range of new builds and further enhances our fleet of vessels which are at the forefront of safety, technology and capability."
Craig Group – founded in 1933 – supports more than 50 installations in the UK North Sea, where it has also rescued 73 people.
Recommended for you

Partners Group to acquire vessel operator North Star