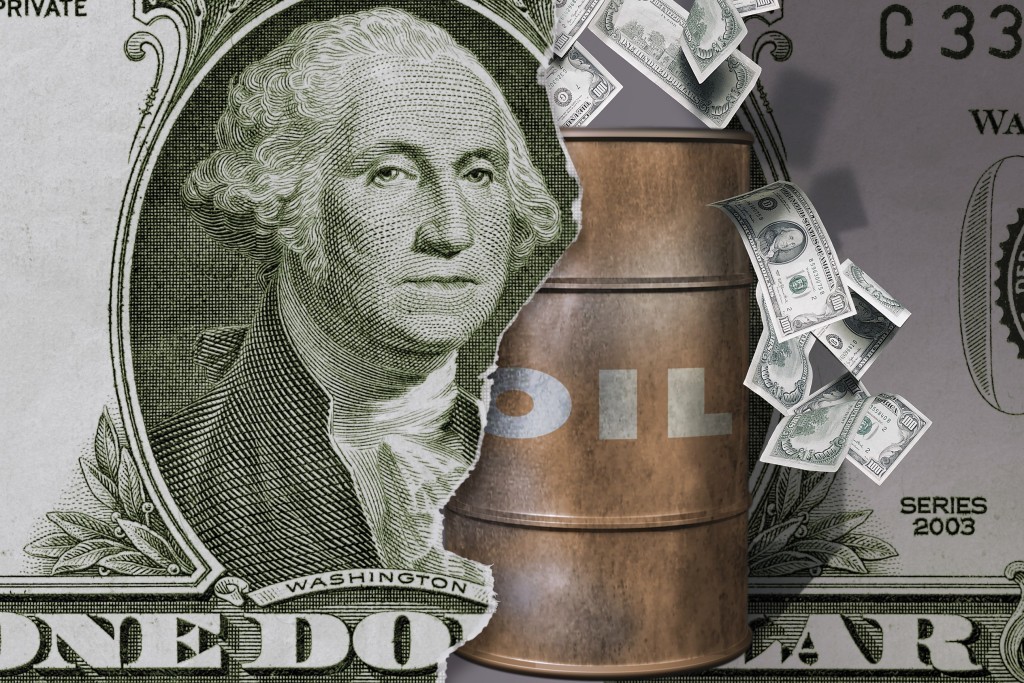 Oil erased its advance as the International Energy Agency forecast prices will need to fall further to curb excess supplies, countering gains after nuclear talks stalled between Iran and world powers.
The world remains "massively oversupplied" before markets tighten in 2016 when output growth outside OPEC grinds to a halt, according to the IEA. Senior officials involved in the nuclear negotiations said it was too late to reach an agreement by a Friday deadline.
Oil is heading for a second weekly loss driven by China's equities rout and the turmoil in Greece. Iran, the fourth- largest producer in the Organization of Petroleum Exporting Countries, plans to boost crude exports and recapture market share if international sanctions are lifted.
"Given the oversupply that we still have in the market, it will be hard for oil to rally," said Gene McGillian, a senior analyst at Tradition Energy in Stamford, Connecticut. "It looks like they are getting closer to a deal with Greece. If they really hammer out something, we may go back to the $55 to $57 area."
West Texas Intermediate for August delivery fell 16 cents to $52.62 a barrel at 9:20am on the New York Mercantile Exchange. Prices have fallen 7.7% this week, the steepest loss since March.
Brent for August settlement fell 12 cents to $58.49 a barrel on the London-based ICE Futures Europe exchange. It has dropped 3% this week. The European benchmark crude traded at a premium of $5.88 to WTI compared with $4.81 on July 3.
There will be no overall production growth outside OPEC next year for the first time since 2008, according to the Paris- based IEA. Growth in US shale oil supplies will stagnate to mid-2016 while output declines in Russia, the adviser said in its first detailed assessment of the year ahead. Global oil demand growth will slow in 2016, the agency predicted.
Talks on Iran's nuclear program were deadlocked as interlocutors from the Islamic Republic argued over persistent differences, including lifting restrictions on arms sales. Friday morning was the last chance to qualify for a 30-day review in the US Congress. An agreement now would be subject to 60 days of scrutiny, pushing back the date when Iran could qualify for sanctions relief, its main objective.
Iran's plan to sell more oil is still a long way off, Goldman Sachs Group Inc., Bank of America Corp. and Societe Generale SA said last week. Its goal of boosting exports by 50% would require an extra 500,000 barrels a day of production, which the banks predict will take six to 12 months.
France praised a package of measures proposed by Greece in return for a 53.5 billion-euro ($59.4 billion) bailout as the German government withheld judgment, saying it will wait for creditors to make a first assessment.
The responses allow the package of spending cuts, pension savings and tax increases to go to the next stage after it was submitted to creditor institutions late on Thursday. Euro-area officials will examine the proposals in Brussels on Friday, while the Greek parliament takes it up later the same day.