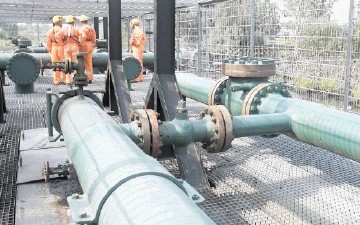 Savannah Petroleum has signed a production sharing contract with the Niger government for the R3/R4 license area.
The $28m payment relating to the R3/R4 PSC signature bonus will now be made to Niger.
The R3/R4 PSC is located in the area Savannah refers to as the Agadem Rift Basin. The company has mapped 29 leads across the R3/R4 PSC area, with a range of mapped closure sizes similar to existing discoveries in the basin.
The minimum work programme requires the acquisition of 750sq km 3D seismic and the drilling of two wells during the initial period of the exclusive exploration authorisation (EEA).
Savannah has said 60% of the signature bonus is deemed to be cost recoverable.
Chief executive Andrew Knott said: "Savannah will now move to commence what we expect to be an aggressive exploration programme over our licenses which we hope will deliver material benefits for all of our stakeholders over the coming years."