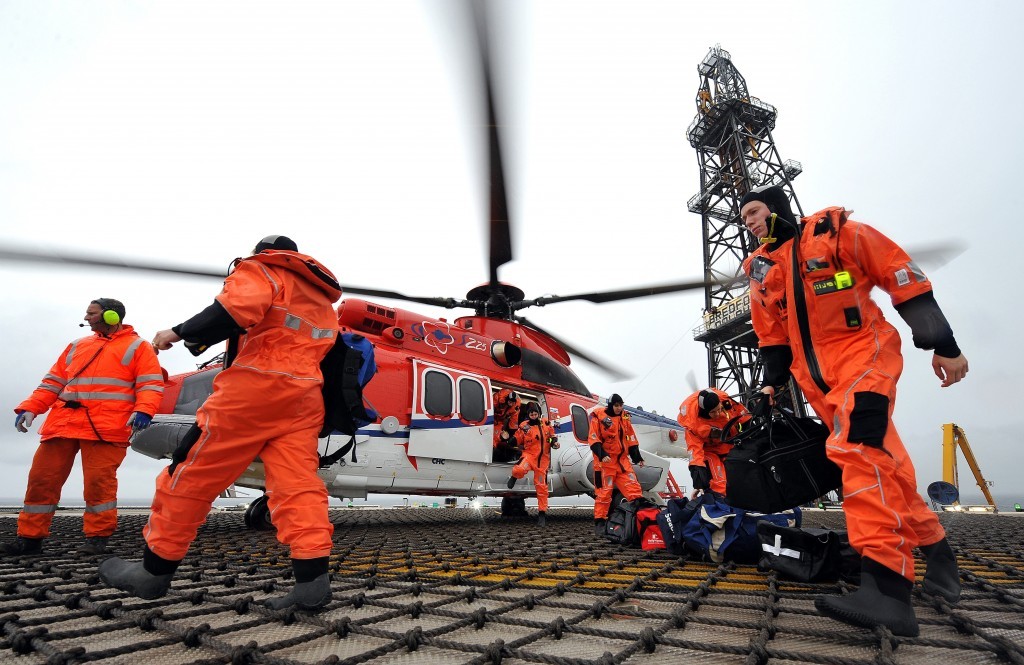 The industry has robustly defended itself against claims that looming pilot cuts were compromising safety.
British Airline Pilots' Association's (BALPA) General Secretary Jim McAuslan, said pilots were at risk as the await final confirmation of job losses.
McAuslan spoke to Energy Voice after surveying its members for current sentiment.
The union leader said: "Pilots talked about the feeling of 'worthlessness' and said that this was a 'cull'. A number them are up to their necks in debt, totalling hundreds of thousands of pounds that they needed to spend to become commercial pilots and they're saying how am going to pay this back?"
BALPA claimed pilots raised significant safety concerns with unnamed pilot stating: "In the past two weeks…there has been a noticeable change of focus in the cockpit. Crews are concerned and distracted and this is reflected in an increase of mistakes and lack of awareness. The threat of being 'at risk' is dominating the mindset of the majority of our pilots."
BALPA called on helicopter firms to beef-up their offers or risk strike action.
However, CHC robustly defended itself against any claim of comprised safety.
The firm said it was "a great disservice to suggest they would behave with anything less than total professionalism in the cockpit".
CHC's regional manager of flight operations in the UK, Jon Hopkinson, said safety was at the core of CHC's operation regardless outside circumstance.
The firm's pilots are expected to surpass regulation requirements, and the experienced pilot, who was previously a Captain in the British Army, said the firm's emphasis on safety was as robust as ever.
He said any assumption to the contrary would go "completely against the dear name of safety at CHC".
The company leader, who has 18 years' flying experience, added CHC understood how difficult the current financial climate was for not only CHC pilots but the industry as a whole and CHC was doing everything it could to have an "open, honest, and robust conversation" with its pilots, BALPA and stakeholders.
"We are committed to safety and have said several times that we will have a fair, open and transparent conversation and will continue to engage with BALPA and all of our pilots."
He added: "This affects the whole industry. There are a lot of people in the same position and we are trying to make sure we conduct our consultation in the right manner, with the right respect and deliver the highest levels of safety."
McAuslan said companies had spoken to staff and asked them to come forward if current the situation was affecting their ability to perform.
However, he said pilots felt an admission could leave them more vulnerable to being cut.
"It's one thing to say that but it's another thing for that pilot to have in the back of their head 'If I stand down will I be seen as the weakling?'".
But Hopkinson again strongly refuted any presumption that an admission of distraction would be penalised.
"We would absolutely not hold that against them," he said.
"We would be absolutely delighted to hear from them."
McAuslan will meet with company leaders next week in a bid to get "a menu of options" on the negotiating table. He said that approach would identify "willing victims", decreasing the number of forced redundancies.
"We would like to see a voluntary severance scheme so there was some number on the table," he said.
So far the pilots have been offered statutory minimum term offers, according to McAuslan.
McAuslan added the union would also like to see job shares considered where two pilots could split a full-time load. He also asked the industry to consider the offer of a conversion course.
"It seems crazy to us that there are people being laid off in the North Sea and there are jobs going in the fixed wing where people are needed but not helicopter pilots," he said
McAuslan said its members had negotiated their way through difficult times in 2001 and 2008, but he said this time felt more "flash and burn".
"It seems to be when the helicopter companies say here's a saving, the oil and gas companies say you've managed that now make it a bit more," he said.
The union leader said the industry must consider whether the impact a "cost squeeze" was having on safety.
He referenced the industry's sweeping response to the fatal Piper Alpha disaster, in which he lost an uncle.
"We haven't acted with as much alacrity after that disaster as we have this.
"The worry is that someone will wake up to 120 deaths and that's not the right way to do it."
He added: "It's still the wild west in the North Sea – in the UK part of it.
"They don't have this issue in the cull that's taking place in the Norwegian part of the North Sea, so there's something very cavalier about the way it's being handled in the North Sea."
However, Les Linklater, executive director of Step Change in Safety, said he was confident in the helicopter operators' emphasis on safety amid a challenging sector climate.
"These are challenging times for the whole industry and the aviation sector cannot escape what a number of other companies have had to face. Just like offshore workforce, pilots want to return home to their families and their determination to maintain safe operations guides their professional and trustworthy work," he said.
"The aviation industry has a very open and robust reporting culture and leads the way in the management of human factors to improve safety. We trust that the helicopter operators in the North Sea keep safety as their top priority in every aspect of a helicopter flight."
Hopkinson reinforced CHC's commitment to safety.
"For CHC pilots and the whole of CHC safety is our highest priority and we work really hard to make sure safety is marked."
A Bristow helicopter spokesperson added: "We are aware of the result of the consultative ballot.
"We will continue to work closely with BALPA on ways to mitigate the proposed redundancies and further consultation meetings are scheduled for early next week.
"We remain resolute in our focus on safety throughout this process and have ensured that all pilots who are provisionally selected for redundancy are not permitted to fly.
"As a company we continue to provide support to all employees who may be affected by redundancy."
Despite discussions with helicopter companies McAuslan said he has since reached out the Scottish Government in a bid to garner outside perspective.
"I think we need a public inquiry," he said.
"I think it's being left to the oil and gas industry to sort out its own problems and I think it needs anoutside look."
He called on Oil & Gas UK's chief executive Deirdre Michie and Andy Samuel, the head of the newly-formed Oil and Gas Authority, to get involved.
Deidre said: "As we work through these challenging times, it is important that any changes are implemented as constructively as possible to minimise the impact on those affected.
"We urge all stakeholders in this great UK industry – companies, unions and employees alike – to reject conflict and work together to avoid industrial action which would only serve to further undermine the sector's future in terms of jobs, investment, innovation and energy security for the long-term."
A spokesperson for the Civil Aviation Authority, added: "The safety of North Sea helicopter operations are our top priority and we will continue working with operators and pilot representatives to ensure the industry's high standards are maintained. We take very seriously any safety concerns pilots may have and we welcome the opportunity to discuss those concerns with BALPA as soon as possible.
"For the last 18 months the CAA has been actively engaged with pilots, operators and other industry bodies in a major initiative that has delivered significant safety improvements for North Sea helicopter operations."
A final ballot would be needed before any official strike unfolded.
Helicopter pilots showed "overwhelming support" for a strike vote earlier this month with more than a third of pilots operating in the North Sea attending a meeting organised by their representative body.
The talks were convened after two of the sector's main carriers announced plans to axe dozens of jobs in response to low oil prices.
About 120 pilots attended the meeting in Aberdeen before it was announced there would be a ballot on whether to hold a vote on strike action.
Oil and gas companies are also facing the threat of industrial action among offshore workers, who are railing against plans to switch to equal time rotas.
CHC – which employs 400 people in the UK, of which 150 are pilots – has announced 50 job losses in Aberdeen. Bristow said it would lay off as many as 130 staff members – about half of those affected are pilots.
McAuslan added: "I think there's a resolve among the pilots about this 25% cut. But they also realise this might not be the end of it so they are drawing a red line," he said.
"They are saying if we don't do this now it might be death by a thousand cuts."