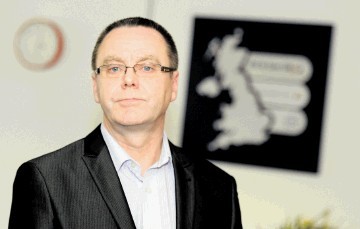 The UK Government must support the North Sea oil and gas industry through the downturn because it was its "sacrificial milk cow" for years, a union boss warned last night.
Jake Molloy, RMT regional organiser, made the comments on a visit to London, where he briefed MPs in the union's parliamentary group.
They discussed sustainability of production and jobs, and how to maximise the recovery, in advance of a meeting with energy ministers at Westminster.
Mr Molloy claimed successive governments had failed to develop a comprehensive energy policy since before Margaret Thatcher came to power.
He added: "We need a fiscal policy which is fit for purpose. We need stability and security. We need lots of different things which should all be possible under any government. That's what we have been pushing for and will continue to push for.
"It's not helpful to the industry, investors and certainly not our people that we have these periods of uncertainty and downturns, dips in the market."
In his March Budget, Chancellor George Osborne unveiled a £1.3billion package for the North Sea, which industry doyen Sir Ian Wood described as an "essential lifeline" for the struggling sector.
But Mr Molloy claimed the tax breaks had not saved a single job.
He went on: "What they need to do is bring about incentivised breaks which will ensure we maximise recovery, breaks which will ensure the infrastructure is maintained as fit for purpose, breaks which will bring about more exploration. That's what we should be focused on.
"The North Sea has been the sacrificial milk cow which has underpinned exploration of resources in far flung parts of the world. It has delivered year on year." It should now be helped during the difficult time, he insisted.