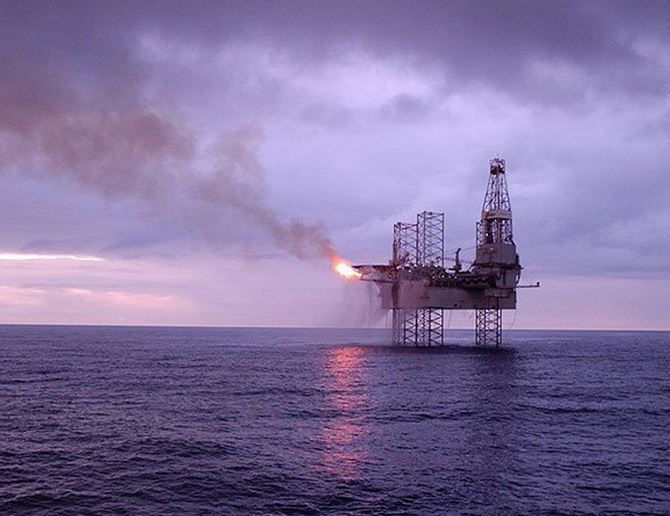 The leader of the Energy Jobs Taskforce said there was no pretending about the amount of time it would take the industry to recover from its harsh "reality check".
The sector's "reality check" includes accepting jobs losses as a difficult truth, understanding that "quality jobs" can't offer like-for-like salaries and considering the possibility of the industry pooling resources.
Speaking to Energy Voice directly after the latest taskforce meeting, Lena Wilson said: "There is a reality around this that there is a massive challenge and it's obvious that jobs are going to be lost, so there is no very quick fix to this or all you're doing is sticking a plaster on that will fall off again.
"I am really proud and delighted at the traction on what we're seeing taking place.
"But a lot of this is setting a new way of working for the future, so it isn't going to be about saying in seven months everything was turned around and 6,000 jobs were safeguarded in a year – that reality just isn't here.
"But I do believe that we are talking about how we get the most of this industry in the next 30 or 40 years.
"How do we make sure that this part of Scotland is the Silicone Valley for oil and gas, so that all the technology and expertise is here and we engage future talent and we engage our universities?
"That's what this is about and I'm not going to pretend that that's going to be delivered in a 12 month period. "
The taskforce, which was established by the First Minister earlier this year, recently saw its sanction extended a further six months.
To date, the taskforce has supported 2,500 individuals affected by the downturn, hosted an industry workshop which saw 70 sector leaders discuss current market challenges, delivered leadership and sales training to more than 100 delegates and supported a supply chain development management programme.
It has also seen oil and gas innovation financial support doubled from £1.4million to £2.9million.
But how many jobs has it safeguarded? It doesn't have an exact figure.
Wilson added: "It's not necessarily what happens in six months. This has to be an on-going picture where we are matching people facing redundancies with employers who are looking for people."
More than 40 potential employers – ranging from construction firms to the local authority – attended the taskforce's latest PACE event, matching candidates with firms.
Adjusted salary expectations fit the reality check bill, according to Wilson.
"The other reality check is that final analysis says there are good quality jobs out there that might not pay as much, but it is still a job," Wilson said.
"A quality job is better than no job, so families themselves have to make those considerations. This isn't about pretending that there are jobs out there in all of those other sectors that pay as much or the exact same as what people have been getting in oil and gas, and only individuals and families can make those decisions.
"My job in chairing the taskforce is making sure we bring to people's attention in an easy way all the other opportunities that are out there if they can't stay in the industry."
The taskforce is also discussing whether the industry can pool resources in a bid to retain talent. The approach could also be applied to attracting and sharing new skills, according to Wilson.
She added: "Could we get an industry approach to apprentices and graduates where we offer them something where companies can share them? Companies are very, very open to this, but the fundamental thing I would say is this is a different way of working.
"I'm a great believer in don't waste a downturn and don't waste a potential crisis. We should try to use that in a way to try and get the industry to operate differently going forward so that it's more sustainable."
Despite market pressures, Wilson insisted the sector was making progress on a number of key areas, including collaboration and cost efficiencies.
"We're seeing action not just talk," Wilson said.
"People aren't just talking about collaboration. They're actually doing it. People aren't just talking trying to working differently. They're actually doing it. They're not just talking about cost efficiencies. They're actually working on it."
But the taskforce is just a piece of a wider recovery puzzle, Wilson cautioned.
She added: "I don't have a crystal ball and I'm a pragmatist.
"All I can make sure is that the taskforce is doing everything it can to reasonably retain skills and talent, to offer alternatives to people facing redundancies and use the time effectively with all leaders we've got around the table for them to do something different.
"I think what we are is a catalyst for that, but ultimately only the industry can do this for themselves."