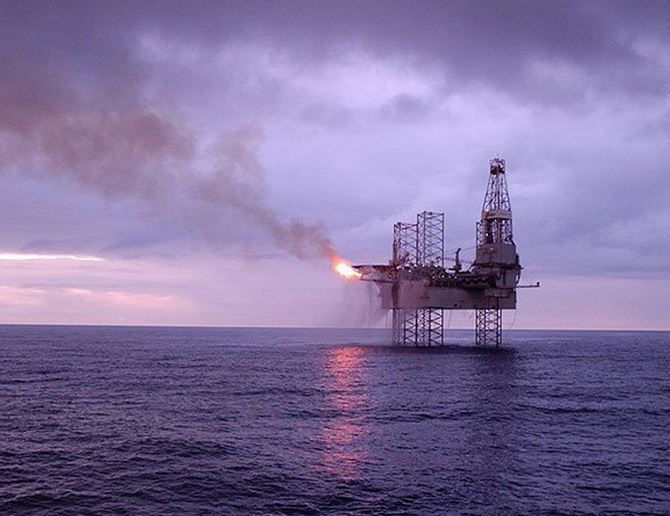 Faroe Petroleum's announcement that it had discovered oil in the North Sea has been welcomed by Scottish MP – albeit that the discovery was made in the Norwegian sector.
SNP Energy spokesman Callum McCaig used the announcement to challenge the UK Government to launch a consultation on exploration incentives for the oil and gas industry.
The Aberdeen-based oil producer discovered the oil in its North Sea Boomerang exploration well with an initial estimate that it could produce 31 million barrels of oil.
Statoil's chief executive Eldar Saetre on his first visit to Aberdeen, said that there was "plenty of oil left in the North Sea" adding that it was important for the UK Government to investigate ways of incentivising exploration.
McCaig said: "This discovery shows just how important it is that exploration becomes a focal point for the UK's oil and gas fiscal policy.
"It is just across the water from Scottish shores in the Norwegian North Sea where there have been several recent success stories including the Johan Sverdrup field, which was discovered as recently as 2010 in a mature area that has previously been investigated without success, and is thought to contains billions of pounds worth of oil.
"While Norway have taken action to incentivise exploration – and are getting results – the UK Government is resting on its laurels despite promising action months ago.
"We need more exploration to secure future production which in turn has a positive effect across the supply-chain and the wider economy. We need swift action so that these benefits can be felt in Scotland.
"That is why the UK Government must commit to consulting with the oil industry on exploration incentives as a matter of urgency so that measures can be brought forward in the Autumn Statement."
Speaking following the recent announcement of $4.5billion Maersk Oil's Culzean project getting the green light, Chancellor George Osborne said the UK Government had "backed the oil and gas industry at every turn, introducing a vital package of support to help it to protect and create jobs."
Recommended for you

Coping with Covid and training for the future