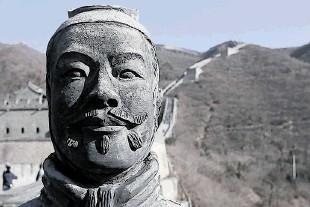 Chinese authorities outlined corruption allegations against a senior Sinopec executive as they expelled him from the ruling Communist Party and handed his case to prosecutors.
Wang Tianpu, the former general manager of Asia's biggest refiner, and number two at China Petrochemical Corp. committed serious violations of party rules and discipline, the country's top anti-graft agency said in a statement Friday.
He abused his position to solicit bribes and seek promotions and used company money for personal gain, the Central Commission for Discipline Inspection said, without providing details.
Wang was also vice chairman of China Petroleum & Chemical Corp., the state-owned company's Hong Kong and Shanghai-listed unit known as Sinopec, before being removed from both positions amid the corruption investigation in April.
"Sinopec Group firmly supports the party's decisions on Wang Tianpu, and will use Wang's case to educate all employees to strictly follow party rules and regulations," the company said in an e-mailed statement.
Wang is the highest-ranking Sinopec official to fall as President Xi Jinping's anti-corruption campaign sweeps through China's state-owned enterprises.
The country's energy sector, a key power base of disgraced security czar Zhou Yongkang, has been among the hardest hit. Sinopec Group, along with its state- owned peer, China National Petroleum Corp., have lost more than a dozen high-ranking officials since the crackdown on the industry began two years ago.
Sinopec fell 0.6% to HK$5.25 in Hong Kong trading, compared with a 0.3 percent gain in the benchmark Hang Seng Index.
Wang used public funds to host personal banquets and used his power to enrich members of his family, CCDI said. He tried to cover up his crimes and continued his illicit activities even after being warned by authorities, the anti-graft body said.
Wang's assets have been seized and the country's top prosecuting body has started a probe into Wang's alleged offense, according to the statement.
in 2012, Sinopec paid £956million for a 49% stake in Talisman's UK North Sea business, creating a new joint-venture company.
Recommended for you

Oil retreats to the lowest since 2021 on China's covid unrest