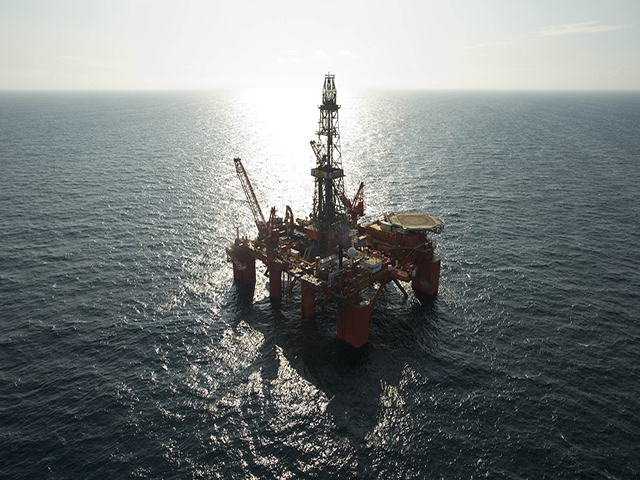 The UK oil and gas industry should start decommissioning now in order to allow the north-east to come the global leader in renewable energy, the Scottish Green Party leader said last night.
Patrick Harvie MSP, co-convener of the Scottish Greens and the party's economy and energy spokesperson, claims a recent report has shown that "many more jobs" would be created in and around Aberdeen through the renewable sector than would be lost if the offshore industry completely collapsed.
Mr Harvie said that now was the time to start decommissioning oil and gas platforms and that the north-east should concentrate on "localising" its economy instead of relying on multinational firms.
The Scottish Green leader spoke to the Press and Journal as he visited Scarf's headquarters in Aberdeen to highlight the work it does providing advice on fuel poverty and training courses in energy efficiency and renewables.
He said: "What I think is important to say about Aberdeen is that this city has such a connection to the fossil fuel industry, which has been going through difficult times recently, and that's not going to magically disappear.
"I see this time as a period of transition where we should be investing in alternative technologies which allows us to create more jobs in the renewable industry and a whole host of sustainable industries.
"There are more jobs to create in the new economy than are at risk in the old economy, but we are not going to be able to create those if we do not commit now to investing in that transition now.
"This will secure the long term future of an area like the north-east which up until now has been so over reliant on fossil fuels.
"This is a transition that is required. It is not a choice and it is the only sustainable and reliable path."
Mr Harvie said that the jobs he believes would be created by green energy would "more than" account for around 350,000 jobs which could be lost if oil giants were to pull out of the North Sea completely.
He said that decommissioning was not something to be feared and that the north-east should look at it as an opportunity to make a name for itself in renewables.
He added: "Decommissioning is a huge opportunity and should not be seen as a defeat in any way. It's a job that needs doing and a huge opportunity to the businesses that start to develop skills in that area.
"The world has four or five times more fossil fuels than we can afford to burn if we are serious about survival and that is a harsh reality."
Commenting on the news about Shell pulling out of the Alaska Arctic drilling he said: "Anyone who cares about preserving the environment of the Arctic should be celebrating today."
Recommended for you

Consortium shares offshore green hydrogen jack-up rig production concept