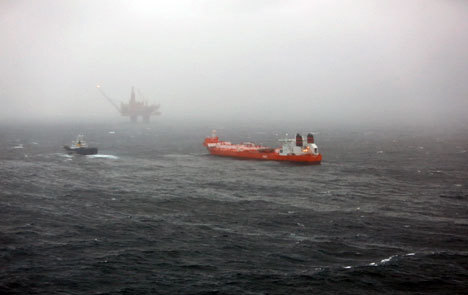 Statoil said a spill has been discovered during the loading of oil from the Statfjord A platform tanker offshore Norway.
The company said loading to the tanker has been stopped and supply to the pipe and loading system from Statfjord A has been closed.
A spokesman said production from Statfjord A is operating normally in the meantime.
The leak was located in the flange in the loading hose but Statoil said it was too early to say how much oil has leaked.
A stand-by vessel with oil spill response equipment and the other anchor handling vessel, equipped with an ROV, are currnetly at the location.
A search and rescue helicopter is also assisting with monitoring the spill.
The company said all relative authorities had been notified regarding the incident.
Recommended for you

'Dangerous and damaging': Six-tonne North Sea oil spill in marine area