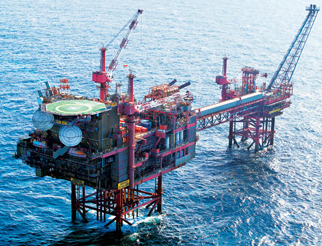 BG Group has restarted production from its Everest platform in the central North Sea after completing the first phase of a £300million major upgrade that will extend its life a further 10 years.
The platform had been shut down since June to enable investment in the platform's structural and process integrity and to help improve long term reliability.
Earlier this year, BG pressed ahead with its existing plan to maintain the Everest and nearby Lomond platforms after is shelved plans to sell them after the oil price crash.
The Everest platform, which started production in 1993, was intended to last for 20 years when it was initially commissioned by Amoco.
The Safe Bristolia flotel, housing up to 300 workers from companies such as Wood Group PSN, Stork and Enermech, departed the platform at the end of September. Over four months, they renewed over 3,300 feet of pipework, replaced caissons, upgraded metering and modified operating equipment.
Steve Cox, vice president for BG Group's UK operated assets said: "The major investment we have made in the Everest platform will help with our objective to extend asset life out to 2025 and possibly beyond. Improving production efficiency and lowering operating costs are now essential if we are to realise this goal."
Earlier this year BG Group, which is set to taken over in a £47billion "mega-merger" by Royal Dutch Shell, confirmed it was implementing a new model for its UK operated assets with a goal to reduce unit costs across Armada, Everest and Lomond. This involves a focus on better planning, more appropriate maintenance strategies and less bureaucracy onshore.
Mr Cox said "We have already started to see a major change in the way we manage these assets. On the Lomond platform, for example, costs are coming down and reliability has improved since the major upgrade over last Winter."
BG Group's Lomond received a planned upgrade between October 2014 and April 2015 in order to support the aim to produce until 2020 or beyond. Highlighting the point of how inter-dependent the North Sea infrastructure is the Lomond platform also provides the export route for the Erskine field that is operated by Chevron.
Dave Dillard, General Manager of Chevron's UK Operated assets, said "The improved performance for the Erskine field highlights the impact of teamwork and helps reinforce how a collaborative approach can add real value to the business."
Everest is in the central North Sea, 145 miles east of Aberdeen. First production began in 1993.
Recommended for you

1,200 North Sea workers launch second wave of strike action