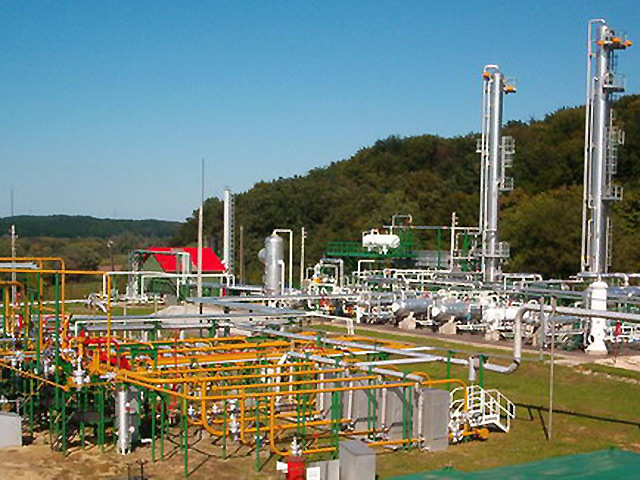 MOL Group said it aims to be in the "top 25%" in the refinery business across Europe.
The Hungarian company, which has seen a boom in its downstream production amid the oil price decline, saw the creation of its Danube refinery 50 years ago.
During that time like much of Eastern European the country was under a socialist regime.
In the final part of Energy Voice's week-long series from Budapest, we look at how the company's refinery business has gone from strength to strength.
Zsolt Petho, downstream director for MOL Hungary, said: "We don't want to be better than refineries in America, we don't want to be better than a refinery in India – we want to be in the top 25% in Europe.
"We inherited this refinery from the socialist regime, and since then we've put in not just financial effort, but a lot of human effort too."
The Danube refinery is located at Százhalombatta near Budapest and employs about 1,200 people.
Its prominence in the region has seen generations of fathers and sons working at the refinery since its inception.
The refinery has a capacity of 165 000 bpd (8.1 mtpa) of crude oil.
It is one of the largest refineries in Central Eastern Europe (CEE) region.
The facility has 54 major process plants and is flexible in the processing of crudes from Russia through Friendship pipeline, and alternative crude oils through Adria pipeline.
Earlier this week David Pullan,group downstream development senior vice president for the company, said the downstream side of the business had seen "very good" results.
MOL's main refinery operations are in Croatia, Hungary and Slovakia with its footprint extending into the greater central European areas of Austria, the Czech Republic, Poland, Romania, Bosnia and Serbia.
Pullan says the secret to MOL's overall success in recent years, and despite the low oil price, is down to its integrated model in both its upstream and downstream business.
Recommended for you
X

'Reality' of union strike now hitting North Sea oil industry