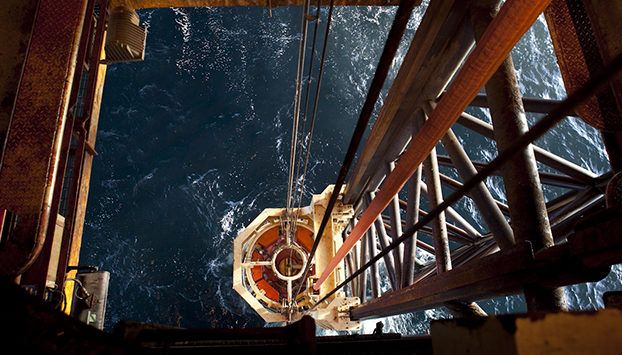 Oil and gas industry decision-makers are under growing pressure to reduce asset downtime in the quest for greater efficiencies offshore, new survey findings show.
Lloyd's Register Energy (LRE) – part of global engineering, technical and business services organisation Lloyd's Register – commissioned the survey to mark the launch of new software, Axxim, which it says offers the next generation in asset management optimisation.
Nearly two thirds (63%) of those polled said pressure to reduce asset downtime had increased during the past year.
Asset costs were a major concern for industry decision-makers, with nearly half (49%) reporting that integrity savings were now more important than they were a year ago.
Just 30% of survey respondents described their organisation as "very effective" at identifying the assets and equipment needing urgent attention.
A lack of good information on likely future performance and condition was seen a barrier to a firm achieving asset management goals.
LRE said that if the issue of asset visibility was to be satisfactorily addressed, it had to be managed appropriately.
Many operators seemed to be on the edge of "data overload", it said, adding less than one-third (31%) of respondents described their business as being in complete control of the electronic data it held.
Andy Scott, vice-president, Asset Integrity Information Systems, LRE, said: "The upstream oil and gas industry is currently faced with the well-publicised challenge of low oil prices.
"Coupled with high operating costs, asset performance is clearly a key pressure point. As assets age, it is even more important that operators are able to access and understand the data they need to maintain the vital components for sustained production."
Recommended for you

Baltoflake coating offers offshore protection for over 30 years