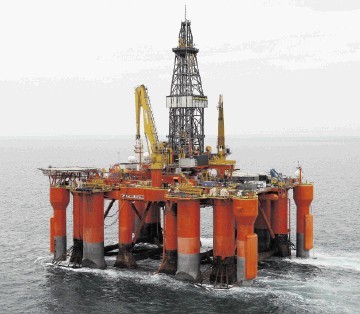 Norwegian oil and gas investments will fall sharply in the next two years as low crude prices lead oil firms to cut back on spending, according to the Norwegian Oil and Gas Association, the industry's lobby group.
2016 investments are expected to fall to NOK149billion next year from NOK185billion in 2015, and will hit a seven-year low of NOK 132billion in 2017 before rebounding in 2018 and 2019, it estimated.
"Based on a policy intended to reach the UN's climate target, oil and gas will be much needed in 2050 to help meet world energy demand," says Karl Eirik Schjøtt-Pedersen, director general of the Norwegian Oil and Gas Association, in a comment on its business trend report for 2015.
"This confirms the continued place of the oil and gas sector as Norway's dominant industry."
"Oil prices already appear to have bottomed out, and our analysis suggests a moderate recovery over the next few years," said Bjørn Harald Martinsen, manager economics at the association.
"Our main scenario for investment trends on the NCS, which extends this time to 2020, accordingly assumes an oil price of $70 per barrel as the basis for capital spending decisions."
In November of last year the lobby had anticipated that oil and gas investments, as measured in 2014 crowns, would stay in a range from NOK190-205billion in the years from 2016 to 2019.
Recommended for you
X

Brightsolid boss says Scotland must continue to invest in tech sector