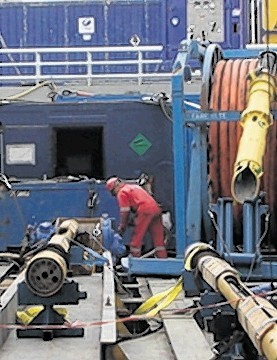 Amec Foster Wheeler is 'uniquely placed' for decommissioning work in the North Sea oil and gas industry thanks to its experience in the nuclear sector, an international conference heard today.
Clean energy business director Bob Churchill made the claim at the the Offshore Decommissioning Conference in St Andrews, today.
He said: "We have been working in nuclear decommissioning for 15 years and we have seen how lifetime plans and programme management have changed the landscape.
"When combined with our extensive oil and gas skills and knowledge, this means we are uniquely placed to bring this learning to the North Sea…."
Churchill said lifetime plans create a clear framework for common understanding for those involved , streamlining the process and saving taxpayers money
Programme management had ensured a 'seamless transition' from late life operation to decommissioning he added.