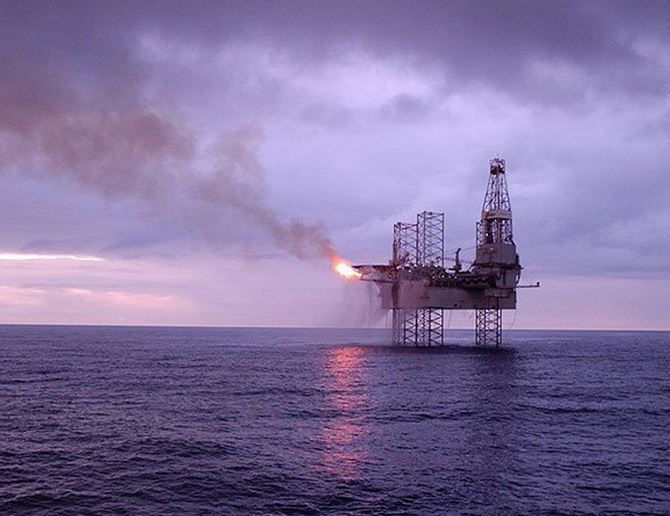 John Swinney has launched a scathing attack on the UK Government over its "failure" to protect the oil and gas sector.
The deputy first minister claimed the chancellor's approach to the North Sea had "ultimately harmed" and "undermined" the industry.
Mr Swinney has issued a list of demands to George Osborne in the run-up to his autumn statement this week and urged him to demonstrate he has "not lost sight of the importance" of the vital sector.
A report by Oil and Gas UK suggested as many as 65,000 jobs could be lost in the industry – a figure the group's chief executive has since described as "conservative".
Writing in the Press and Journal, Mr Swinney said: "The autumn statement is an opportunity for the chancellor to show that he has not lost sight of the importance of the North Sea.
"I am concerned by recent surveys suggesting that a fifth of Conservative MP's think the oil and gas industry should not be a 'priority' for government and that support should be reduced.
"This is definitely not the right approach, even if it does seem very familiar in terms of the attitude of Westminster to the sector over the decades.
"While the reforms at the March 2015 Budget were a step in the right direction, I believe that there is an urgent need to re-focus the UK Government's attention on this sector.
"With this in mind, I believe the UK Government should take the opportunity in the autumn statement to deliver on its commitment to consider initiatives that will boost exploration, protect critical infrastructure, and maximise opportunities from decommissioning".
The deputy first minister insisted there was a future for the industry in the North Sea – despite Aberdeen South SNP MP Calum McCaig admitting the Scottish Government would never see a "huge income" from the sector.
He also defended his record on helping the oil and gas industry in Scotland.
Opposition politicians, including Scottish Labour Party leader Kezia Dugdale, have criticised the SNP for not doing enough to protect jobs in the north-east.
Statistics released earlier this month showed the number of people claiming benefits in the region had soared by 66% compared with last year.
Mr Swinney added: "Over the long term, there are considerable opportunities, with up to 22 billion barrels of oil and gas remaining in the North Sea. We have a lot to lose if we don't take action now to support the industry.
"The Scottish Government is doing all it can within our devolved powers to support the industry.
"We have set up the Energy Jobs Taskforce, to bring together the industry, government, the wider public sector and unions to work together to mitigate the impact of job losses, but also to tackle wider issues such as cost inefficiencies and collaboration.
"We have also welcomed the setting up of the Oil and Gas Authority (OGA) in Aberdeen and are committed to working closely with the regulator, Andy Samuel and other key stakeholders."
Recommended for you

5 things you need to know about the next prime minister after Perth Hustings