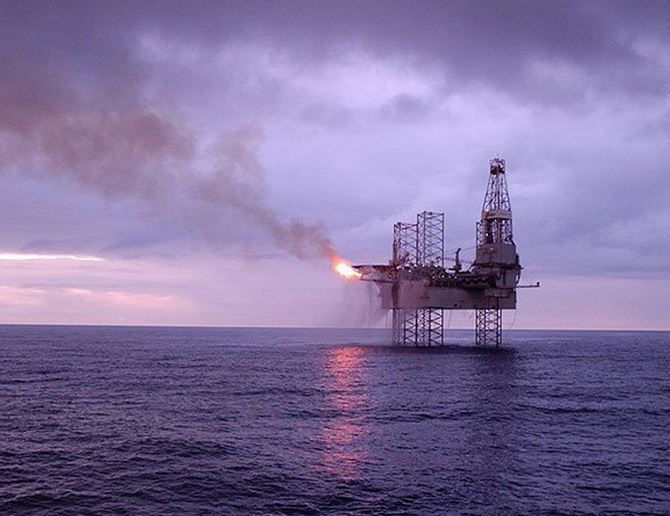 Ruth Davidson has warned of the need to sustain the north-east as an oil and gas hub through the downturn.
The leader of the Scottish Conservatives said it was important to keep all the expertise in the North Sea until the sector picks up again.
She also defended the way in which George Osborne used the recent forecast by the Office for Budget Responsibility to attack the SNP's pre-referendum predictions as he delivered his spending review.
It has projected a devastating 94% drop in revenues from oil and gas in 2015-16 to just £130million.
In the immediate aftermath, Aberdeen South MP Callum McCaig accused the chancellor of "ridiculing" the sector's plight.
But speaking on a visit to Westminster yesterday, Glasgow MSP Ms Davidson pointed to the package of measures in the March Budget.
She also hailed Mr Osborne's "level of interaction" with both individual companies and the industry's umbrella organisations, but acknowledged there is "more to do".
She said: "We are at a stage at the moment where the industry in Scotland is in peril.
"My big worry going forward is that if we can't help keep it going right now until the oil price picks up and we have new fields developed then actually we lose the hub that the north-east is.
"Because companies can go and work in Texas or they can go the Mexican Gulf, other places in the world.
"We need to keep all of that expertise in the north-east until it picks up."
Asked about the forthcoming Scottish Budget, she urged Finance Secretary John Swinney to lay out his plans for the new tax powers.
She said: "Take the opportunity to give some, I think, probably much needed certainty for the taxpayers of Scotland that they are not going to have their pockets dipped.
"We are going into the election with that pledge and we want to see the same thing from him."
Asked what the Tories would cut, she said she did not want to preempt the findings of the tax commission she set up which is due to report at the end of January or early February.​