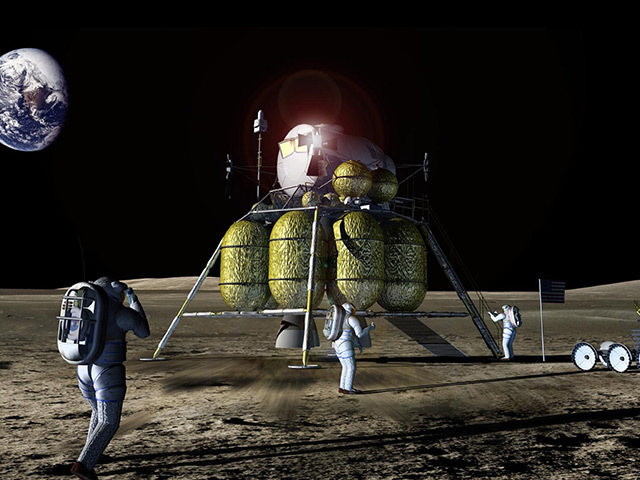 US defence giant Lockheed Martin has been commissioned to investigate how technology developed at NASA can unlock £1billion of savings in maintaining aging oil and gas assets.
The firm, which is the largest supplier to the Pentagon, will conduct a technology landscaping study looking at advances in process vessel inspection and managing corrosion under insulation (CUI).
This could bring the industry £1billion of revenue through improved production efficiency and cost savings, the firm said.
The project is the result of partnership working between the Technology Leadership Board, Oil & Gas UK, Oil & Gas Authority, Oil & Gas Innovation Centre (OGIC) and the Industry Technology Facilitator (ITF).
It will be led by French oil and gas firm Total and Amec Foster Wheeler with support from OGIC and ITF.
The UK oil and gas industry is challenged by a combination of rising production costs, falling oil prices and ageing facilities that require increasingly expensive maintenance.
The project seeks to ensure that inspection and maintenance is safer, quicker, easier and cheaper to carry out, which will translate into less production downtime in the UKCS
Alec Harley, energy sector director at Lockheed Martin Information Systems & Global Solutions, said:
"The asset integrity landscaping study on corrosion under insulation (CUI) and vessel inspection is progressing well with Lockheed Martin consultants interviewing key stakeholders inside and outside the oil and gas industry.
"Ideas from a number of research and academic institutions are demonstrating some interesting and thought provoking concepts that are encouraging in their potential application to helping the oil and gas industry solve this very real challenge of increasing production efficiency.
"The Lockheed Martin Global Fellows Network has also identified encouraging technologies that we apply on NASA's space shuttle programme that are proven to address similar challenges faced in the aerospace industry," he added.
Ian Phillips, chief executive of OGIC, said: "This project aims to tackle significant asset integrity challenges in the basin which directly impact upon production efficiency, and therefore revenue.
"The Lockheed Martin study is the first step in a project which will propose the adoption of new technologies, technologies from other industry sectors and the development of working methods where services can be combined in a logical, quicker and therefore cheaper manner. It will also propose the introduction of new products and services to lower costs and/or improve safety."
The results of the study will be complete in February, with results of the study used to share the next steps of the project at two workshops on 24th and 25th February 2016.
Recommended for you

How decommissioning discussions can deliver value-Add