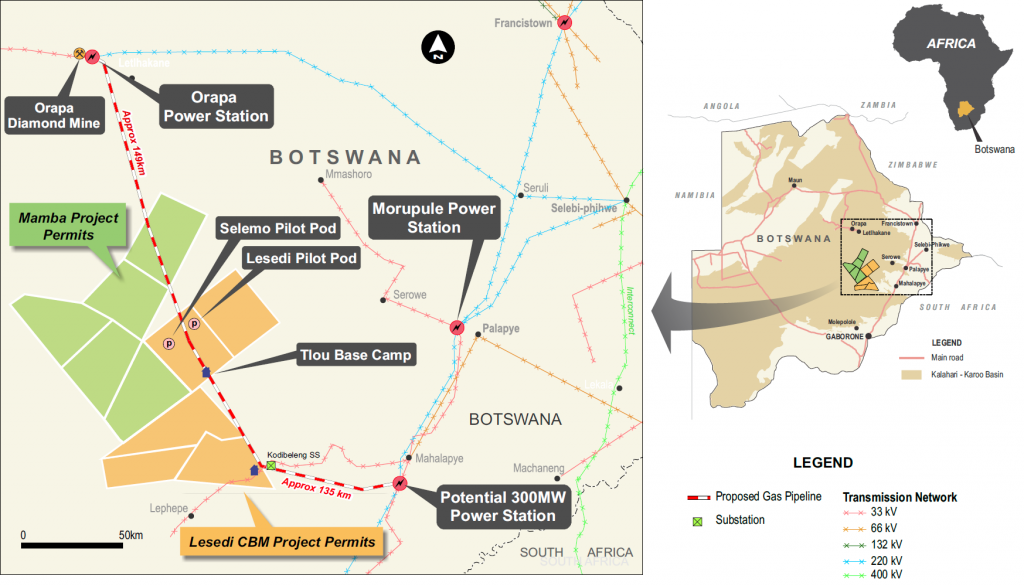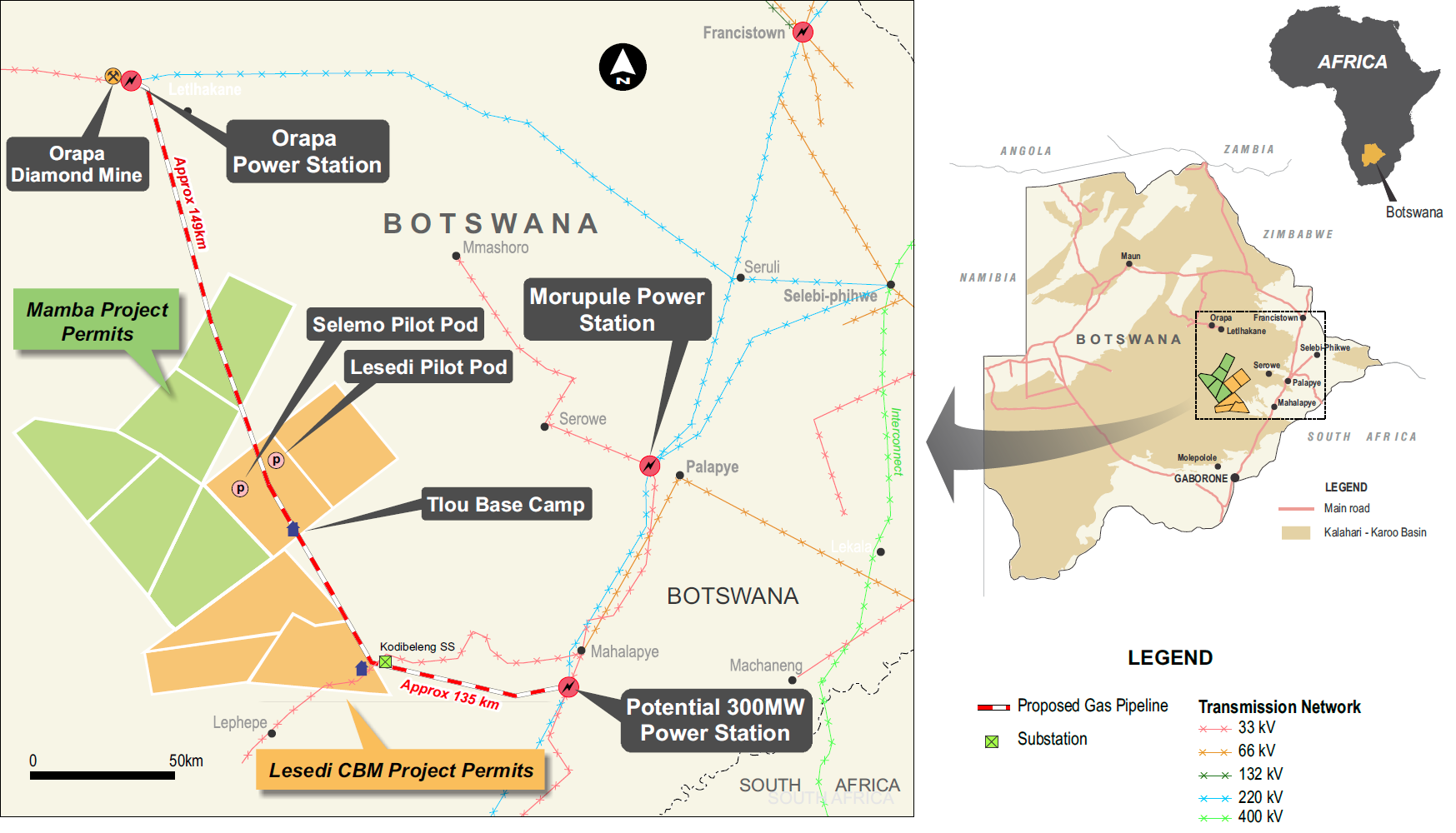 Tlou Energy has reported "very encouraging" results after starting gas production testing at the Selemo-1 pilot well at the Lesedi coalbed methane project in Botswana.#
The AIM-listed energy firm is aiming to develop the first wells flowing commercial rates of gas in Botswana.
The initial results from the well are "very encouraging" after establishing extended periods of consistent gas flow.
Tlou said results are currently in line with expectations and it expects to achieve a sustainable flow of gas "imminently."
Acting managing director Gabaake Gabaake, said: "We are pleased to report that initial gas flows are very encouraging and mark an important step towards our goal to demonstrate sustained gas production from Lesedi.
We expect to announce a series of updates in the coming weeks which will provide the key data required to book independently certified reserves, thereby de-risking the project further. Moreover, this data will provide further confidence to strategic off-takers whom we are currently in advanced discussions with regard to gas supplies.
Gabaake said development has been focused on a specific area of Lesedi, being the Selemo pilot. The data gained from sustained gas flows at Selemo will be valuable as Tlous models the broader area in line with its vision to become a significant provider of energy in the region.
"Demand for domestic power remains high and as the most advanced gas project of its kind in the country, we are well placed to capitalise on this demand. I look forward to providing regular updates on the gas production testing operations at Selemo in the near future," he said.
Recommended for you

Ithaca Energy posts huge $2bn profits in first results since IPO