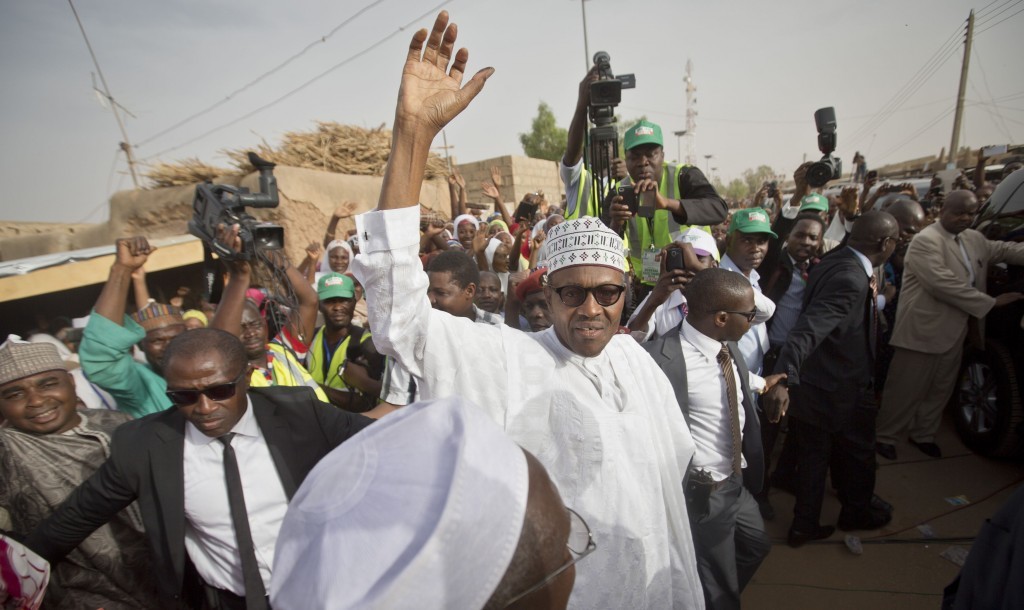 Militants have launched new attacks in the Niger Delta with President Muhammadu Buhari cancelling a long-awaited visit to the region.
The army said militants killed six people earlier this week when they ambushed a boat belonging to state oil firm NNPC in the Warri area.
The Niger Delta Avengers group said it had attacked two crude pipelines operated by Italy's ENI.
"At about 2:00 am today @NDAvengers blew up the Ogboinbiri to Tebidaba and Clough Creek to Tebidaba Crude Oil pipelines in Bayelsa State," the group said on Twitter.
"This is in line with our promise to all international oil companies and indigenous oil companies that Nigeria oil production will be zero."
The group also said on Friday it has again blown up the Forcados oil pipeline, which was under repair after an attack in February.
"At 3:00 am today @NDAvengers blew up the SPDC Forcados 48″ Exportline," the group said on a Twitter feed it uses to claim credit for attacks.
"We warned SPDC not to go ahead with repair works," the group said.
Recommended for you

Militant group threatens Operation Humble in Nigeria