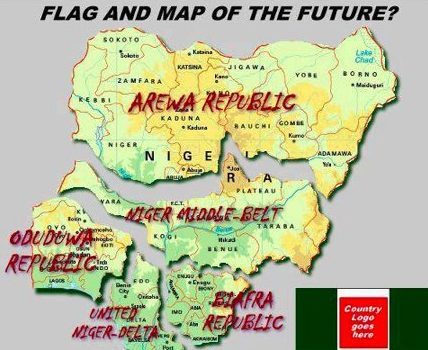 Nigerian militants have called for a referendum on breaking up the country's federation.
The Niger Delta Avengers posted a map on social media which suggested the West African power house could be divided into five countries/
It comes after it was highlighted the Brexit vote in the UK could encourage separatists in the African country.
SBM Intelligence warned in an analysis in the aftermath of the historical European Union vote that separatists would "feel emboldened" by the British vote.
The Niger Delta Avengers said in a post on social media: "President Muhammadu Buhari should call for a referendum to enable Nigeria to vote if they want to stay as Nigerians or not, just like what David Cameron of Great Britain did."