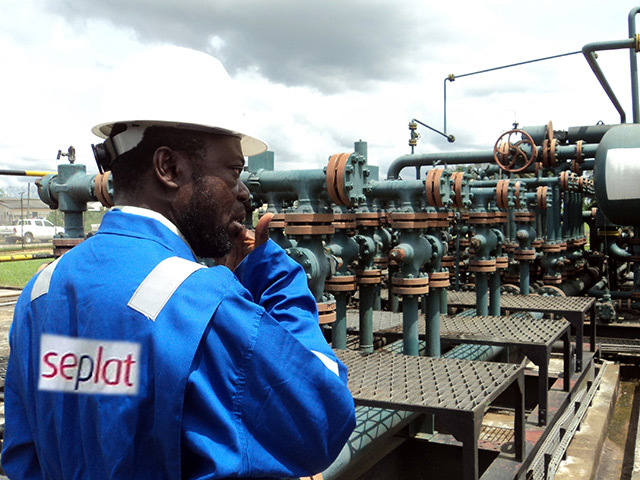 Seplat has successfully extended its revolving credit facility.
It comes as the firm confirmed it had reduced its debt pile from $1billion to $635million as of June 2017. The firm said the reduction is a "significant deleveraging of the balance sheet particularly in exceptionally difficult trading conditions over the past 18 months".
Seplat's current three year RCF was due to expire at the end of 2017. The facility now expires on 31 December 2018 and has been successfully amended to amortise the remaining outstanding principal balance of US$150 million in equal instalments over five quarters commencing Q4 2017.
Roger Brown, chief financial officer, said: "We are pleased to announce the extension to our revolving credit facility. The approval to extend and strong demand within our core lending group, which saw around 30 percent oversubscription, demonstrates Seplat's strong underlying business fundamentals and is further testament to the strength of our relationship with our continuing and new lenders. The amended facility, and recent resumption of exports via the Forcados terminal, will enable the business to rebuild cash on its balance sheet as we seek to strengthen our capital structure to ensure a strong platform for future growth."
The amended facility has been provided by Citibank N.A. London Branch, Citibank Nigeria Limited, The Mauritius Commercial Bank Plc, Natixis, Nedbank Limited London Branch, Nomura International Plc, FirstRand Bank Limited acting through its Rand Merchant Bank Division, Stanbic IBTC Bank Plc, The Standard Bank of South Africa Limited and Standard Chartered Bank.
Seplat is a Nigerian indigenous oil and gas company listed on both the Nigeria Stock Exchange and London Stock Exchange.
READ MORE: Nigeria still a sound oil bet despite militant actions, says Seplat CEO.