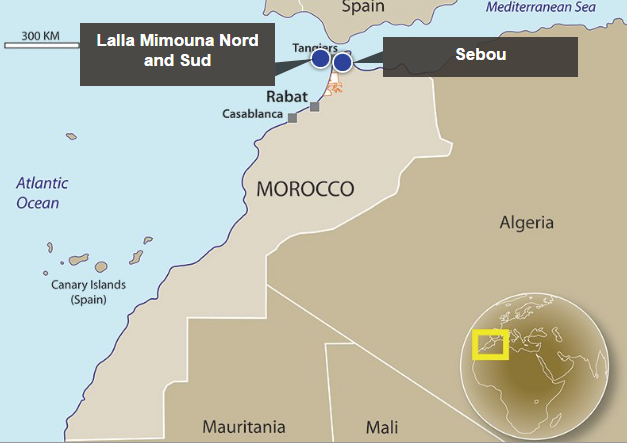 London-headquartered SDX Energy has struck gas at a well in Morocco.
The LMS-1 exploration well on the Lalla Mimouna permit encountered 16.4 meters of net conventional gas pay sands.
The well is now being completed as a conventional natural gas producer.
Tests will be conducted about 30 days after the rig has departed.
SDX chief executive Paul Welch said: "We are very pleased with the results of this exploration well as it has significantly exceeded our pre-drill estimates for both reservoir quality and pay sand thickness.
"Similar to the LNB-1 discovery, this was a higher risk exploration prospect into a sequence that had not been previously penetrated in a similar structural location.
"We were prepared for the overpressures in this area and as a result have been able to successfully log and complete this well."