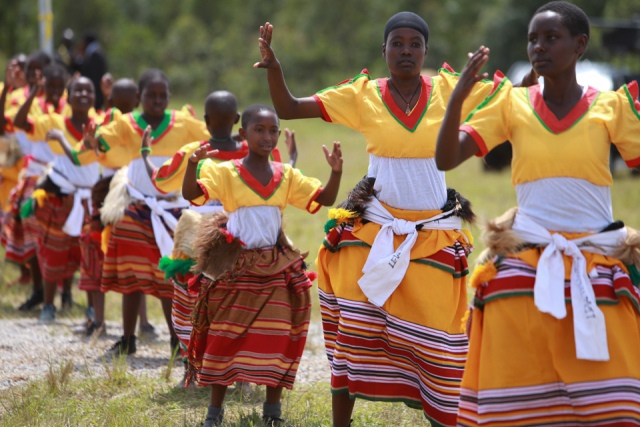 Preparations for the East African Crude Oil Pipeline (EACOP) have ground to a halt in Uganda following the termination of Tullow Oil's farm-out talks.
Total, which had been working to increase their stakes in the Lake Albert development, has told contractors to down tools.
The exploitation of the Lake Albert resource is in the balance. Progress is now only likely if the Ugandan government changes its tune.
The sale was a necessary step towards reaching a final investment decision (FID). Announcing the termination of the sale, at the end of August, Tullow said that this had pushed back FID, making the target of achieving first oil by 2022 impossible. Construction of EACOP was expected to take 36 months, from FID.
Sale scrapped
Total and CNOOC Ltd had been due to increase their stakes in the project to 44.12% each, from 33.33%. They were to pay Tullow $900 million for the increase, which would have largely gone to the UK-based company's share of spending in Uganda.
The EACOP would have run for 1,443 km from Lake Albert to the Tanzanian port of Tanga. The plan had come under scrutiny, with a number of local environmental NGOs calling for the pipeline to be set aside. However, the scale of the plan ‑ with 216,000 barrels per day of capacity – had secured continued support from its heavyweight backers, until now.
The Ugandan government and Tullow failed to reach an agreement about the amount of tax that should be paid on the deal. The sale was first announced in January 2017 and talks began with the government. While some progress was made, with Tullow saying that an agreement had been reached on how much tax it would pay, there was not a conclusion on tax relief for Total and CNOOC.
"The plug was pulled because issues around taxation could not be resolved, and with these talks having been running for about a year, it appears to be an item on which Uganda is sticking to its guns," Gneiss Energy's commercial director Doug Rycroft told Energy Voice. Tullow was due to reinvest $700mn of the $900mn it received from the sale into Uganda. "The breakdown came about because the government refused to make the full sum that was to be reinvested tax deductible."
This is not the first time that Uganda has proved challenging for Tullow. When the company bought out Heritage Oil, it faced a drawn out battle with the government over tax. "Uganda has been a nightmare for years. The purchase from Heritage was a sign that things would not be straightforward," GMP First Energy's Stephane Foucaud commented to Energy Voice.
"Total is sending a clear message to the Ugandan government that unless things are changed, the company will not do anything. Nobody can replace them. The alternative option would be for Tullow to sell to a new buyer a much lower level. In the near term everything will be stuck," Foucaud said.
Tullow's head of communications George Cazenove expressed support for the project, describing it as an "a good project that should happen and should work". Tullow is prepared to continue working on the Lake Albert development but would not take FID at its current equity level of 33.33%, he told Energy Voice. "We liked the deal we had and Uganda worked in our portfolio, it would add 23,000 bpd to our group production. Nice deal for us. We can fund the project to FID but we do need to be at a lower percent cost."
Competitive pressures
While Lake Albert and the pipeline plan do represent a major step for Uganda, it is less important for Total.
Total are also distracted by other areas, where it has big ticket projects in the works, such as Mozambique and Papua New Guinea (PNG), with major LNG plans. The French company feels it has invested enough and is holding out for change to come from Uganda. "And that has to come from the top, from Ugandan President Yoweri Museveni. The pipeline is not a simple undertaking. If Uganda is not careful, they'll miss the boat," Assaye Risks' James Hopkinson told Energy Voice.
Total has a number of projects that it is working on and it has already moved key personnel from the Uganda project to other roles. So too does Tullow, which noted in its statement on the failure of the sales process its work in Kenya and its new discovery in the world's most exciting oil play, Guyana.
Up next
The Ugandan president is to hold talks with his Tanzanian counterpart, John Magufuli, on September 6, at a joint business forum in Dar es Salaam. Speaking at the forum, the Tanzanian president called for Uganda to relinquish its tax complaints and allow work to proceed. Blaming Ugandan bureaucrats, the Tanzanian president offered to exchange civil servants for a month. "It is time to be a bit more tough about this," Magufuli was quoted as saying in local reports.
In addition to pressure from Tanzania, there has been much discussion domestically about the oil developments and why progress has been so slow. "Uganda is moving towards elections and this is one of the issues that has seized attention. The government needs to demonstrate progress. It has taken a number of steps to support the oil plans, such as road and an airport construction, but local people are questioning why it's taking so much time," Mbarara University of Science & Technology's (MUST) Tom Ogwang told Energy Voice. Comparisons are being drawn to Kenya. "There are differences but Uganda seems to be dragging its feet and ordinary people are asking why."
The Ugandan president holds power closely, particularly on such key developments as the Lake Albert plan. There had been rumours of fractious meetings between the president and the oil companies. In particular, Museveni is said to have cancelled a meeting with Total in June in protest at conditions the French company had requested.
One option may be greater involvement by CNOOC. The company is working on expansion plans and has the capacity to make progress on the upstream and midstream components of the plan. Perhaps even more importantly, China has proved supportive of Uganda, offering loans and aid.
Museveni held talks with CNOOC in the summer, in Beijing, following a meeting with Chinese President Xi Jinping. While CNOOC may have the ability to drive the project forward, there have been reports that the Chinese company has also been laying off workers recently.
The indefinite suspension of EACOP, and the reasons behind it, will also take its toll on plans for more exploration in Uganda. The country launched a licensing round early this year, which is due to close on September 20. The blocks on offer lie along Uganda's western border, close to the existing Lake Albert project.
"News like [the pipeline suspension] generally makes IOCs nervous and significantly changes the landscape for smaller players who may have been considering assuming exploration risk with a view to farming in a larger player upon discovery," Rycroft continued.
Total's move could also be seen as a warning to other countries in the early stages of development planning. "This could be seen as a salvo fired at Kenya, a warning," GMP First Energy's Foucaud continued. "For Total and Tullow just focusing on Kenya would be easier – and there's an incentive to make sure things work."
Recommended for you

EACOP submits construction application to Uganda