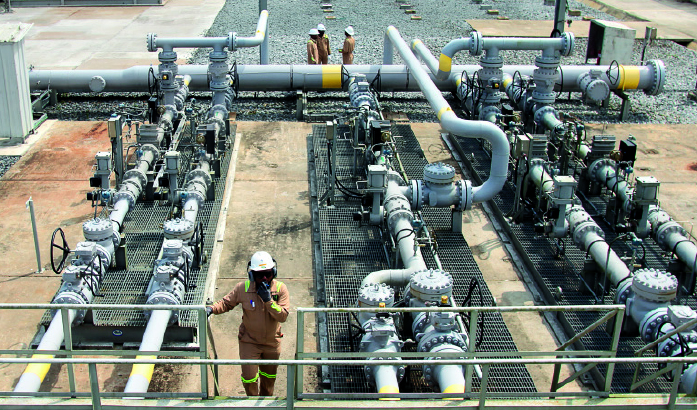 It has been a long time coming, but Savannah Petroleum has completed its acquisition of Seven Energy, broadening its focus from Nigerien exploration to including Nigerian production.
Savannah said administrators had been appointed on November 13 and these had completed the transfer of assets to Savannah and African Infrastructure Investment Managers (AIIM).
The buyer now has an 80% stake in Seven Uquo Gas, which has a 40% interest in the Uquo field; a 100% stake in Universal Energy Resources, giving it a 51% stake in the Stubb Creek field; and an 80% stake in Accugas, a midstream gas business that includes a 260 km pipeline network. AIIM has the outstanding 20% stakes in Seven Uquo Gas and Accugas. It paid $54 million to Savannah for the assets. The buyer has inherited much of Seven's debts, although this is non-recourse to Savannah, a note from Mirabaud Securities said.
Savannah said the agreement would provide it with material production, which would generate "significant" free cash flow. There is also the scope for expansion, both organically and inorganically in Nigeria from this base.
"The deal transforms Savannah into a full-cycle E&P company in West Africa and marks the start of a very exciting time for us. We have acquired a business with great people and a strong set of exploration, appraisal, development and production assets which are expected to be highly cash flow generative for the company," said Savannah's CEO Andrew Knott.
The company issued 116.6 million shares, which will begin trading on London's Alternative Investment Market (AIM) as of November 18. Another 26mn shares are also proposed to begin trading on AIM, around November 21. Talks on a deal were disclosed in July 2017. Early this year, Seven was producing around 17,700 barrels of oil equivalent per day.
Savannah sees Nigeria as providing further revenue growth and additional resources, Savannah's chairman Steve Jenkins said. "In Niger, we look forward to recommencing activity in 2020, with expected delivery of first oil from R3 East and a multi-well exploration drilling campaign," he continued, noting the recent signing of an agreement on a pipeline to run from Niger to Benin.
Seven was launched with a view to securing oil and gas supplies from the Niger Delta, bringing in heavyweight backing in the form of various investors, such as the International Finance Corp. (IFC), Standard Chartered and Petrofac. In 2016, the company was no longer able to meet its obligations and began talks on restructuring its debt of around $400mn. One problem the company faced were export issues, following the protracted shut down of the Forcados terminal.
Seven also struggled with certain reputational problems in Nigeria, including its links to Kola Aluko, in 2015. The presidential election of that year saw a change of power, with the then president Jonathan Goodluck losing to the now incumbent Muhammadu Buhari. This change also resulted in the removal of Diezani Alison Madueke, who was the minister of state for petroleum resources and was linked to Aluko.
The company benefited from an unusual Stategic Alliance Agreement (SAA) deal with Nigerian Petroleum Development Co. (NPDC), which came under pressure in 2017. The Seven subsidiary which held the SAA was not included in the Savannah deal.
Recommended for you

Savannah strikes Notore gas supply deal