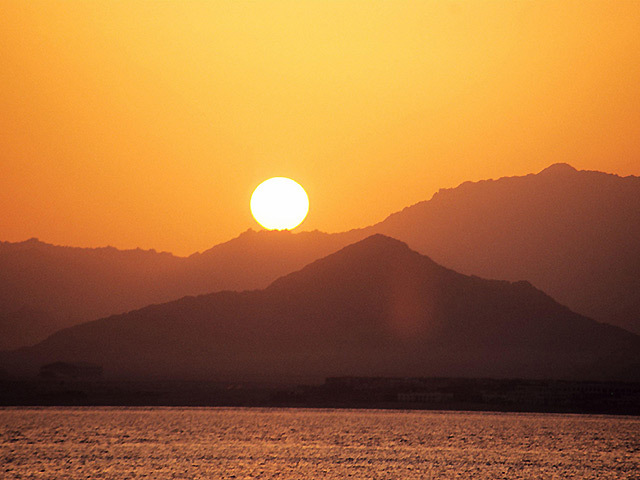 Egypt and Israel have signed a natural gas supply deal at the Investment for Africa Forum, with the US government stepping in to provide insurance on the agreement.
The US International Development Finance Corp. (DFC) said it would provide $430 million in insurance, on the rehabilitation of a natural gas pipeline. This will allow gas from Israel's offshore fields to be exported to Egypt. In particular, Noble Energy will be able to restore the 90 km East Mediterranean Gas (EMG) pipeline, which runs from Israel's Ashkelon to Egypt's Al-Arish.
The insurance provision also covers the transportation of 3 trillion cubic feet (850 billion cubic metres) of gas over 15 years, around 200 billion cubic feet (57 bcm) per year.
At the signing ceremony was Egyptian Prime Minister Moustafa Madbouly and Minister of Investment and International Co-operation Sahar Nasr, US Ambassador to Egypt Jonathan Cohen and DFC CEO Adam Boehler.
"Strengthening energy security – which bolsters trade, supports investment, and improves quality of life – is critical to ensuring lasting prosperity and stability in Egypt," said Boehler. The supply project will "help the country meet growing demand for reliable, low-cost energy in order to fuel sustained economic growth and create opportunities that have a stabilising impact in Egypt and across the region".
Noble amended a sales contract with Egypt's Dolphinus Holdings in October and closed the purchase of a stake in the EMG link on November 6. These agreements "underpin delivery of natural gas from the Tamar and Leviathan fields in Israel into Egypt and represent a major milestone toward Egypt's goal of becoming a regional energy hub. Both these transactions and the support from the US government provide further confidence in the long-term export market and growing cash flow from these premier assets," said Noble's senior vice president of offshore J. Keith Elliott.
Under the agreement with Dolphinus, Noble and partners have committed to providing 200 million cubic feet (5.7 mcm) per day in the first half of 2020 from the Leviathan field. From mid-2020 to mid-2022, this will rise to 450 mmcf (12.7 mcm) per day on higher amounts from Leviathan and the introduction of the Tamar field. From mid-2022 to the end of 2034, flows will reach 650 mmcf (18.4 mcm) per day. The Leviathan field is expected to begin producing in December.
Initially the EMG pipeline had been used to export gas from Egypt to Israel. This flow ceased in 2012 amid the deteriorating relationship between the two states. With high-level politics better attuned, and Israel awash with gas, bringing the link back into operations makes sense. Egypt does have two LNG plants but the gas from Israel is likely to go to meeting domestic demand.
DFC is a new US government agency, which aims to combine and modernise the Overseas Private Investment Corp. (OPIC) and USAID's Development Credit Authority (DCA). It has an investment cap of $60 billion, it said, and is intended to tackle "development challenges and advance US foreign policy".
The US ambassador was sworn in to his Egyptian role on November 14, after being nominated in April.