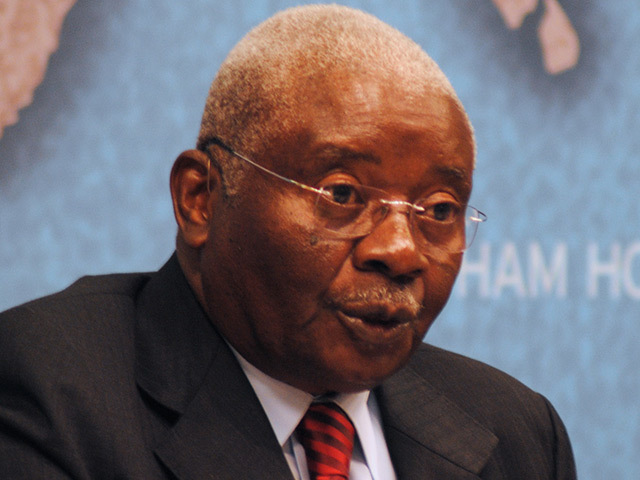 Privinvest's Jean Boustani has been cleared of three charges, centred on alleged Mozambique corruption, by a New York court.
Updated on December 4
Boustani had been accused of conspiracy to commit securities fraud, wire fraud conspiracy and conspiracy to commit money laundering. He had been arrested in January at an airport in New York as part of the US' wider efforts to arrest those involved in the Mozambique payments.
US prosecutors have said that around $200 million went to various middlemen involved in the deal, which secured $2 billion in three parts. The cash had been intended to bolster Mozambique's maritime abilities but results were sketchy. The loans were arranged by Credit Suisse and VTB.
Boustani took a combative stance on the charges, unlike most of the others accused of involvement. Three former Credit Suisse officials, Andrew Pearse, Detelina Subeva and Surjan Singh, all pleaded guilty to various charges. Pearse negotiated down rates on the debt that Mozambique would pay to Credit Suisse, in exchange for bribes.
A report from Bloomberg attributed the jury acquittal to Boustani's defence that any actions taken in Mozambique did not have sufficient impact on US investors.
Announcing the charges against Boustani in March, the US Attorney's Office in the Eastern District of New York had said loans provided to Mozambique had been "sold in whole or in part to investors worldwide, including in the US". As such, those involved in the scheme had conspired to defraud investors by misrepresenting how the loans would be used, in addition to Mozambique's various other financial obligations. It seems the jury disagreed.
Boustani had rejected involvement in the potential sale of loans to US investors, saying his role had only been to structure the deal with Mozambique.
Still alive
According to the US indictment, filed in December 2018, Boustani negotiated the deals, including bribes. The three Credit Suisse employees "withheld information" from the bank's due diligence investigation of Privinvest. One unnamed bank employee who was opposed to working with Privinvest was sidelined by Pearse.
During the recently concluded trial, Singh testified that Boustani had threatened to expose the transfer of cash to Credit Suisse. Boustani had wanted Singh to pay back a $5.7mn payment in exchange for his help in arranging loans.
In a confession from earlier this year, Pearse said Boustani and other Privinvest executives had "wired me millions of dollars in unlawful kickbacks from loan proceeds and illegal payments for my assistance in securing loans made by Credit Suisse". He went on to say Boustani claimed to have paid $50mn to the son of the Mozambique president.
Boustani rejected accusations that he had arranged bribes. Payments were made to the bankers as part of their work on behalf of Prinvinvest, he maintained.
A statement from shipbuilder Privinvest expressed gratitude to the jury for rejecting the US "government's baseless and misguided allegations". The verdict "completely exonerates Boustani and confirms what Privinvest has said for the past four years – there was absolutely no wrongdoing with respect to the Mozambique maritime projects".
The company went on to say Boustani had spent nearly a year in jail as a result of the US government's "overreach".
A lawyer for Boustani, Wilkie Farr & Gallagher's Randall Jackson, said the judicial process had been "a murder trial, when the victim was still alive".
Privinvest's CFO Najib Allam name was released in March, although he remains at large, while Mozambique's ex-finance minister Manuel Chang is in South Africa, attempting to fight extradition to the US. Mozambique has arrested some of those said to have been involved, including Teofilo Nhangumele – who Boustani's lawyers have said has been in contact with the US authorities – and Antonio do Rosario.
Considering how Boustani's defence has held up, it may be that others accused in the Mozambique scandal could say they too were not involved in the sale of loans to US investors.
"It's too easy to read too much into this one verdict," Vinson & Elkins partner Ephraim Wernick told Energy Voice. The Boustani case did not have a substantive Foreign Corrupt Practices Act (FCPA) element, he continued, although it did involve foreign bribery. "The Department of Justice [DoJ] seemingly had a righteous case to bring and co-operating witnesses testified to bribery. The defence did a very good job of essentially nullifying the case, of asking the jury what the case was doing [in a US court]."
The DoJ will continue to prosecute such cases, Wernick said, citing the recently concluded case against Lawrence Hoskins, of Alstom, who was convicted on a number of FCPA counts. "In any given trial, you have to overwhelmingly present [the justification to the jury] and beat the drum about those key questions. You have to get them to care."
Mozambique is in the process of seeking some recompense over the hidden debts scandal. The government filed a case against Credit Suisse, and its three former employees, in February. Mozambique has been reported as seeking to make the bank and Privinvest guarantee payments for a Eurobond, into which one of the three debt packages was converted.
Updated December 4 with Wernick comments. 
Recommended for you

Mozambique regulator head bumped up to minister spot