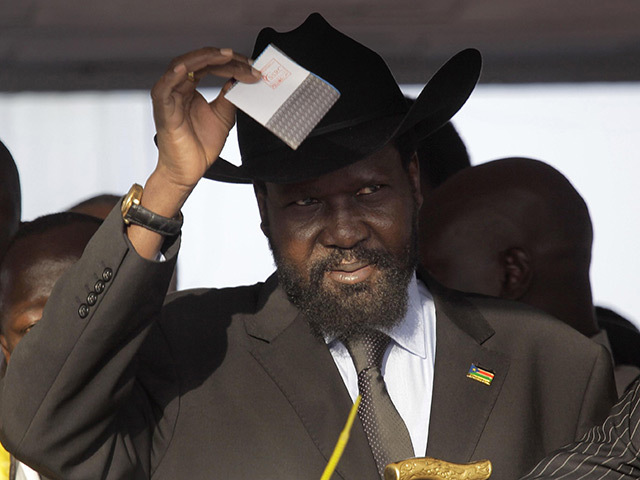 South Sudan has announced a tender for an environmental review of its producing oilfields.
Pre-qualification documents are available from the Ministry of Petroleum's headquarters, in Juba, and its website. These will be available until January 20. Documents will need to be submitted by 4 pm on January 20.
The documents require companies to indicate their level of experience in such work, in addition to details of their registration and financial state. References from two banks are required. In terms of local content, the document calls for companies to demonstrate evidence of previous instances of local sourcing and the transfer of skills and technology to local personnel.
The audit will be used to suggest best practices for new exploration, in addition to identifying and repairing previous damages.
The environmental audit is intended to precede any new exploration and drilling, the government said. South Sudanese Minister of Petroleum Awow Daniel Chuang has said that understanding what damage has occurred already will allow it to prevent future such damage. This will be particularly important given its plans for increasing output.
South Sudanese President Salva Kiir said, in August 2019, that he would "not tolerate irresponsible activities in the oil sector", according to the statement. Companies will be held to a high standard in future, it said. Pollution in oilfields and the surrounding areas "needs to be checked through the formulation of environmental policies, standards and guidelines, and enforcement of these instruments", he said in the country's first environment and outlook report, in 2018.
South Sudan passed the Petroleum Act in 2012, which was intended to tackle the environmental problems caused by "years of neglect", when the country was part of Sudan.
A number of complaints have been made over the years alleging environmental contamination as a result of oilfield activity. Links have been drawn to deformities in children born near oil sites.
A German NGO, Sign of Hope, has focused on water pollution. The group has said it discovered evidence of this in 2007, alleging a link with the activities of Dar Petroleum Operating Co. (DPOC), which is backed by state-owned Asian companies.
The launch of the tender comes the day after the US Department of Treasury imposed sanctions against South Sudanese First Vice President Taban Deng Gai, for "serious human rights abuses". The official had sought to "divide and sow distrust" within the Sudan People's Liberation Movement – In Opposition (SPLM-IO) and the Nuer ethnic group.
Deng had been a supporter of Riek Machar, the Nuer leader of the opposition, until mid-2016 when he defected to the ruling party, led by Kiir. As first vice president, Deng was involved in the deaths and kidnappings of a lawyer and an SPLM-IO supporter from Nairobi. The official denies the charges.