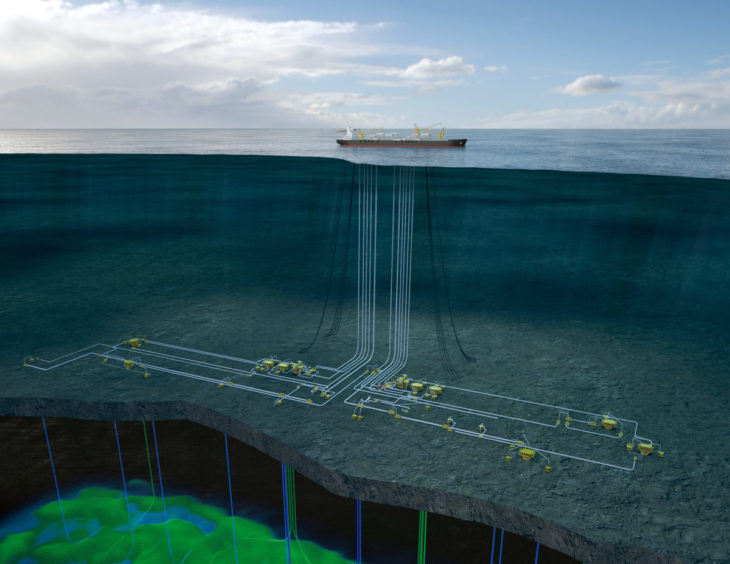 Aker Energy has signed a letter of intent (LoI) on a floating production, storage and offloading (FPSO) with Yinson Holdings Berhad.
The Norwegian company said the LoI was for a bare-boat charter and an operations and maintenance (O&M) contract. The FPSO would be deployed on the company's Pecan field, offshore Ghana.
"We are continuing with our preparations for the Pecan project and awarding an LoI for the future contracts for the FPSO vessel is certainly a key milestone," said Aker Energy's CEO Svein Jakob Liknes. "As one of the world's leading FPSO providers, we have a strong belief in Yinson's ability to deliver on time, at the required quality, and to the highest safety standard."
For the contract to go ahead it relies on a number of things, including approval for the project by the Ghanaian authorities, approval from Aker Energy's directors and a final investment decision (FID) by equityholders in the block.
The agreement follows a competitive tender. The contracts will run for a firm 10 years, with an option for another five years. Aker Energy Ghana signed the LoI with various Yinson units.
The FPSO will be moored in water depths of around 2,400 metres, 115 km from shore, and would be the fourth in Ghana. Yinson has also provided an FPSO to Eni at its Sankofa-Gye Nyame field, which started in 2017.
Aker Energy's country director Kadijah Amoah said working with Yinson would make Pecan a reality, to the "mutual benefit of the people of Ghana, Aker Energy and our partners. Once in operation, the project will bring significant revenues to the country as well as direct and indirect job opportunities for indigenous companies and individuals."
Aker Energy is the operator of the field with a 50% stake, while Lukoil Overseas Ghana Tano has 38%, Ghana National Petroleum Corp. (GNPC) 10% and Fueltrade 2%.
"This is Yinson's second large project award in the last 6 months, and we are gearing up for even greater growth ahead. In line with this, we have been building our resources, capacity and expertise; putting us in a strong position to meet our commitments to the projects that we have undertaken," Yinson's Group CEO Lim Chern Yuan said.
Yinson won work to supply an FPSO to Brazil's Marlim project in October 2019, with a potential value of $5.4 billion. The Malaysian supplier is also working on an FPSO plan in Nigeria, with First Exploration and Production. This was due to start in the fourth quarter of 2019 but has been pushed back to mid-2020.
Recommended for you

Strong FPSO market expected to continue, says Rystad