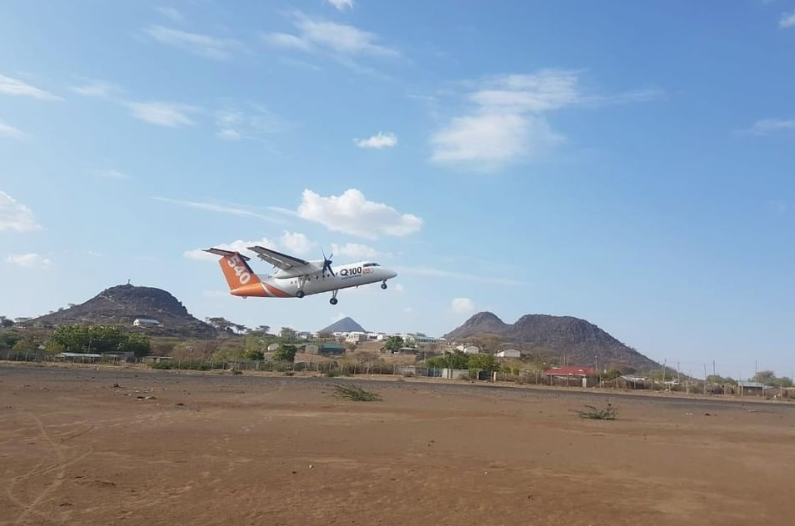 A flight in Kenya carrying Tullow Oil workers has made an emergency landing following an engine failure.
The Fly540 aircraft, registration 5Y-CGH, encountered problems after a "suspected foreign object strike" caused an engine to fail. The aeroplane made an emergency landing, with Fly540 reporting that there had been no injuries.
Video and photographs on social media networks show the turboprop plane in scrubland with a number of people landing, applauding the pilot's work and then beating a hasty retreat.
A Tullow representative confirmed the commercial flight in northern Kenya had come down and that there were no injuries reported.
The airline said there would be delays to its scheduled services for the next few days as a result of the fault.
The flight was to the Kapese airstrip, in Turkana County, the home of Tullow's Kenyan operations.
Fly540 is a budget airline that uses fairly old aeroplanes but is the only carrier to serve Kapese. A number of complaints have been made about the airline over maintenance.
The airline has recorded other emergencies for the airline. For instance in November 2019 burst tyres prevented a plane trying to take off from Lodwar. In June 2018, a Fly540 Cessna crashed into a mountain, killing all 10 occupants.
Recommended for you

Africa Oil sees progress looming in Nigeria, Kenya